10 Tips Most FirstTime Home Buyers Dont Consider
By Suba Iyer Published June 20 2014 FiveCentNickel.com

It's been exactly one year since my husband and I purchased our first home
. As one might expect, we've learned a number of valuable lessons this past year. There are plenty of articles full of useful tips for first-time home buyers. I am not going to repeat them. Instead, I will list the lessons I personally learned that I didn't find covered anywhere else.

Think long-term and think re-sale: Are you planning to have kids? Will you be taking care of elderly relatives? You might be planning to live in your first home for only a few years. In that case, who is your target audience when it comes time to sell the house? If you buy a house in a very bad school district or a house on a very busy street, when you are ready to sell the house, most families with children will be out of your list of potential buyers.

Make a list of items to check: Home-buying is an emotional process. Ideally, you should set aside all your emotions when evaluating a house. Practically, that is impossible. Instead, make a checklist of your must-haves, nice-to-haves and other essentials. Then print copies of this checklist. Every time you visit a house, take the checklist along with you; take photographs so you can cross each item off your list. If you fall in love with the house and your checklist shows that the house has none of your must-haves, it will at least make you pause and think.

Look at ALL the expenses when you are budgeting for the house: When budgeting for the house, don't stop with principal, interest, taxes and insurance; add in utilities, cost of commuting and upgrades. Call the utility companies that service the house you are considering and ask for an estimate of what the cost will be, whether there are any budget plans available, etc. Will the gas budget for your car go up if you are moving further away from the places you frequently visit? Budget all of these expenses and see if you can still afford the house.

Ask for the homeowners association contract before you make a decision: Our long term plan is to rent out the house, if and when we move away. With this in mind, once we identified the neighborhood we found most desirable, I asked for a copy of the HOA contract after going to an open house in the area. It turned out that none of the houses in that neighborhood could be rented out. If you are buying a house that is part of an HOA, it is absolutely essential to read the HOA contract before you do anything else.

Research grants and other sources of funding: When I was researching our mortgage
options, I came across so many grants and funding sources I have never heard of before. I always thought the income limit for qualifying for these types of funding would be very low, but I was pleasantly surprised by the generous income limit on many of the options. There are many different options based on profession (grants for teachers, farmers, etc.) as well as the area of the potential house (whether it's in a rural area, high-poverty area, etc.) Research all the grants and funding options you are eligible for before you automatically decide you won't qualify for anything.

Be sure to read your contract before you sign it: A house is probably the largest purchase you will ever make in your life, so make sure you understand the terms of your contract. If you don't understand any of the terms, ask your mortgage broker and your real estate agent. If they won't explain the terms clearly to you, fire them; there are enough people who will be more than happy to help you and work for your business.

Learn about the neighborhood demographics: If you are buying a house in a neighborhood full of renters, it only takes a few bad renters or bad landlords to drive the neighborhood down fast. If the neighborhood is full of single people, will you be happy there if you have very young kids?

If you like the view, buy it: Buy the view, not the house. A set of people in our neighborhood are at war with the county for approving a new development next to ours. The reason? There was a wetland and a nice wooded area with a view of snow-peaked mountains from their homes. They bought their homes for that view. Now, within a year of moving in, their view is gone. Unless you own the land between your house and the view, don't buy a house for the view.

Look beyond the staging: I read about staging while I was researching buying a home, but I never expected the amount of staging a house goes through. The psychology does work; staged houses look far better than houses that are still being occupied. One house we went to had nightstands with lamps on it next to the bed that really increased the appeal of the room. In reality, though, there were no plug points anywhere near the lights. So practically that setup would not have been possible without remodeling. When you are considering a house, mentally try to remove the staging. Pay more attention to the layout of the house and the structure itself. Ugly wallpaper and paint can be easily fixed later.

All the old advice about buying your first home is true. Some examples -- have an emergency fund, save for a down payment of 20 percent, get your credit into a better shape and don't buy more than you can afford. If you need a refresher, here are some good articles: Roadmap for a Successful Relocation
, Should You Buy a Home Now?
, 11 Tips for First-Time Homebuyers
, Renting vs. Buying: The Realities of Home-Ownership
, Pay Off Mortgage Early or Invest?


Do you have any tips to offer first-time home buyers? Are there any specific things to consider in the current housing market?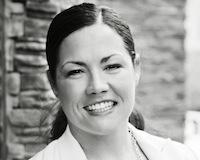 Author:
Ciearra Harless
Phone:
214-536-6362
Dated:
July 9th 2014
Views:
705
About Ciearra: About Halo We understand that for many people, buying or selling a home is probably the largest i...