Bubble Trouble
"Are we in a Real-Estate Bubble"? I have heard that question at least a dozen times in the past few years with our market's soaring sales prices and appraisal rates. (One of my clients the other day even joked ((I think)) that it was an inevitable as the 2nd coming of Christ)). *Blink* Blink* Blink* Blink. Although a real fear with many who have delayed buying or selling, the conditions are not the same as they were in the 80's when the dreaded "Real Estate Bubble" happened or even in 2008 when the "Credit Crisis" happened. Many who lived through and bought and sold real-estate during this era sometimes give well-intentioned yet uninformed advice to those considering buying and selling today.

With sometimes as many as 22 offers (which is the most I've experienced myself) on a single home under $300,000, it's difficult to think a real-estate bubble in Texas is not approaching. Some argue it will only affect certain states, such as California, where it's not uncommon to pay 100k over list-price (a shocking figured compared to our sometimes 5-10k over list price is hot real estate areas of north Texas where most of us are still shell-shocked for having to do "that" to win a bidding war). However, analysts predict otherwise. (Keep in mind that many articles you read are also written on a "national" and not "local" level so you may get misguided information simply for that reason). Many conditions would have to coexist to create another Real Estate Bubble in North Texas, including rising unemployment rates, lax qualification guidelines from mortgage lenders (which we know is not the case, although they "have" loosened in the past few years), an increase in foreclosures, etc for another "credit doomsday" to occur. (Not to mention, much of the fraud has been narrowed out, alongside "questionable" lending practices such as "stated income loans" before the subprime fall in 2008.
A leading cause of the crash in 2007/ 2008? Unorthodox Capital.
As cited by Fortune Magazine's May Issue:
"This time around the unorthodox capital isn't coming in the form of international investors piling money into the U.S. mortgage bond market, creating a doomsday machine that cranked out home loans with very little scrutiny, but from domestic institutional investors, folks buying second and third homes and serving as landlords, and foreign buyers stowing cash in American real estate"
SEE WHAT WARREN BUFFETT HAS TO SAY ABOUT A REAL ESTATE BUBBLE
Let's take a look at a few things that caused the "Real Estate Bubble of the 80's" (not in any particular order):
The failure of a large number of savings and loans institutions resulting in the Federal Reserve doubling interest rates in an effort to reduce inflation.

Rising interest rates brought on a recession - which brought on FRAUD

Rising loan rates alongside a SLOW growth economy

Overbuilding in multi-family, condo-type residences

Real-Estate values collapsed in the Energy States, (Texas, Louisiana, Oklahoma) due to falling oil-prices.

Scandals. Fraud. Scandals. Fraud. Fraud. Fraud

"Unsound" Real-Estate lending / High-Risk Loans
What is YOUR opinion of a looming Real-Estate bubble for Texas? Yes? No? Why or why not?
_________________________________
Amy S. Arey, Realtor | Halo Group Realty, LLC | 214.901.1341
www.Aarey.HaloAgent.com | www.MckinneyRealEstateInfo.com
www.NorthTexasLakeFrontHomes.com
Serving North Texas since 2002!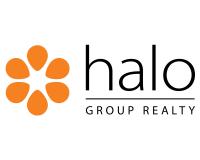 Author:
HGR LEADS
Phone:
214-239-1889
Dated:
May 3rd 2016
Views:
800
About HGR: ...