Buy A Home In One Year If You Have Horrible Credit And Zero Savings Right Now
Buying a home is called "The American Dream" for a reason=everyone dreams of owning their own home. For some, this dream may seem like something that will never materialize due to 1) not really understanding what is required "to" buy a home or 2) realizing the mistakes you've made in past years really are affecting your life, your credit, and your ability to buy the things you want.
Improving these conditions is like going on a diet and losing weight (or gaining mass for those of you whom this applies more to). You'll have to work at it over the course of the next year to meet your goals. There are things in your lifestyle you will have to change to get what you truly want. You'll have back-falls and slip-ups and at times may feel like giving up (don't!); the beginning is slow but you WILL see results if you follow my guidelines below. You also will not be in this alone. I will be with you every step of the way, check in once or twice a month to help you monitor your progress, and will always be there for any questions you may have. Rest assured, your information is always 100% confidential.
Before you even begin this process, (Ask your agent ((Moi`?)) to set you up on an auto-update for home-listings. This will keep you motivated and keep your "eye on the ball" as you work through all of the changes you are about to encounter. Are you ready?!
First, we will need to take a good, hard look at your finances. If you want to buy a $175,000 home in one year you'll need to have 3.5% of the sales price (FHA loan) saved for down-payment (that's $6125.00 / $511.00 per month saved or $256.00 per person per couple). Doesn't sound too bad, right?! You can also have this amount "gifted" from a family member if you are so lucky. There are also loans in rural areas called USDA loans which require no down-payment and of course, down-payment assistance programs if you qualify, but in this competitive market, it's always better to have some meat (ie cash!) in the game. In dealing with a multiple-offer scenario in this very competitive market, you'll need to prove that you are the most-worthy buyer to the sellers-the buyer who can fulfill their contractual promise to get to the closing table.
Of course, there are other expenses you will want to save for (other than your down-payment), or at least be aware of in buying a home. You will want to be prepared for:
Your Earnest Deposit (average is 1% of the price of the home)

Your Option Fee (Average is $100.00)

Your Inspection Costs (Average is $375.00)

Your Appraisal Fee ($450.00)

Several months of home-owners insurance or lender-required escrows



The best advice anyone has ever given me on budgeting is to have two separate accounts-one for bills and the other as your "primary" account to do with as you wish (transfer to savings, or perhaps save for the down-payment of your home). For myself, I actually have three accounts since I'm self-employed - a 3rd for marketing / advertising expenses (which also makes tax-time each year much easier!). Add up all of your monthly expenses, bills, and transfer that amount + a little cushion into your "bills" account each month. This way, you can rest assured the household bills are paid on a timely fashion and you don't have to worry about making sure something didn't get paid or fell through the cracks because you were not paying attention busy. You're primary account will tell you exactly how much you have left over. If you're not saving as much as you would hope, then perhaps make buying a home a 2-year goal instead of a 1-year goal. Or, maybe consider getting a short-term 2nd job as a way to save the money for the down-payment of your home.
Now, let's talk credit.
Although FHA's rules state that you could be approved for a home loan with a score as low as 580, most lenders will want to see scores at at least 620 (since they will be the entity lending you the funds). If you have damaged credit, it may be worth it to seek the advice of a professional in that field (that is, the credit-repair field). Sure you may be able to save some money by attempting to repair your own credit, but (with good intentions), you may do more harm than good to your own credit simply for lack of knowledge of the laws pertaining to credit repair (such as paying off collections).
I don't claim to be a credit repair professional or anything of the like, but I will tell you the basics on how to raise your score.
First, you will want to order all three of your reports. CreditKarma.com will allow you to order them for free. I like this site because you can review the changes on a weekly or even daily basis ((which can be a lot of fun when you see your credit scores rising!)). Go to www.experian.com and order your report from that bureau there. Designate a day of each week as "credit repair day", ie: Mondays from 6-7. You won't see many changes at first, but soon, you will. Just keep the end-goal in mind: your home.
Now, look at each report...and each trade line, one at a time. Is there information that is incorrect or outdated? You'll need to work with the bureaus and the creditors to remove this incorrect information. Disputes can hurt you when applying for a home-loan, so you'll want to start this process early (this is why we are allowing a full year to meet your goal). Many times, incorrect data can be reported, or the correct data can accidentally be reported to the wrong person's credit. Each week, work on ONE item at a time so that the process doesn't get overwhelming.
While you are working on getting the incorrect data OFF of your report, you'll also want to work on paying down all of your revolving balances under 30% of your actual line of credit. (Ie: if your line of credit is $500.00, you never want your balance to be more than $130.00, and never, ever max out your credit cards). Take one trade line at a time and pay it down.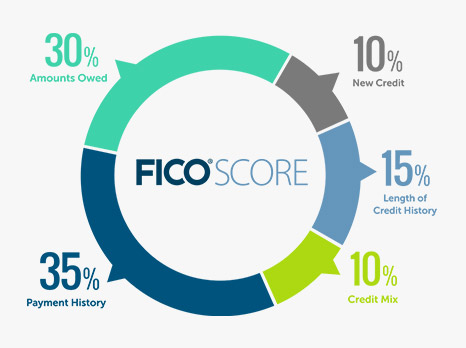 Then, while you are paying down all of your revolving balances, and making sure they are paid in a timely manner (see 35% above), you will also need to negotiate any collections on your bureaus (remember...this blog-post is speaking directly to those who have very damaged credit). There is a lot of controversy about what paying collections does to your score. However, if the trade line is no longer there because you have negotiated a "pay for delete" with the creditor, it can't be counted against you.
While you are paying down debt and getting inaccurate information off of your credit reports, you may notice a slight dip in your score and wonder what has happened since you've spent so much time and energy doing the right thing. While trade lines were being paid down, or removed, your average age of credit may have decreased (this is what has lowered your score). This is temporary but it does take time to yield long-term results and keep them consistent. Remember, this is a work in progress! *Check your credit reports each week to monitor your progress. You may get there quicker than you think!
In most cases, you will need new, positive trade lines. Look for secured cards that report to all bureaus. Get two and keep them under the 30% balance. Most of these cards will offer you a non-secured card after 6-7 months of on-time payments. From there, your score will go up even higher.
To recap:
Remove Inaccurate Information

Pay down debt

Build new, positive trade lines



By the time you get to this point, you are likely ready to embark on your home-search! From here, you'll need to get pre-approved by a loan officer whom you trust, or ask for a referral from your real-estate agent. You may have small set-backs, but just keep pressing forward-you will get there, and you'll soon be earning equity. (Again, if this latter portion seems too cumbersome and time-consuming, you may want to enlist in the aid of a credit-repair company).
Contact Me Today to Get Started
Serving North Texas since 2002!
________________

Amy S. Arey, Realtor | Halo Group Realty, LLC | 214.901.1341-Cell
www.Aarey.HaloAgent.com | www.MckinneyRealEstateInfo.com
AmyAreyRealtor@Gmail.com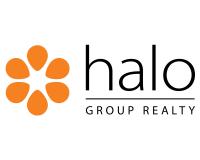 Author:
HGR LEADS
Phone:
214-239-1889
Dated:
September 15th 2015
Views:
2,868
About HGR: ...