Checklist For Submitting An Offer To Buy A House
Finding the house of your dreams is only the first step towards becoming a homeowner. Once you've located the perfect home, you need to make an offer to buy it. This is not as simple as telling the agent how much you're willing to pay. Your offer, once accepted, becomes the legal sale and purchase agreement. As your offer is the prototype for the contract, it needs to spell out in writing all the terms of the deal, such as whether the offer is contingent on financing, or you won't be able to enforce those provisions at closing. The following checklist serves as a guideline of the provisions that appear in the typical offer.

General Provisions - Rarely Negotiated
Address of the property.
Seller's promise to convey clear title i.e. full legal ownership to the buyer at closing.
Provision for prorating property taxes, utility bills and any other property-related expenses that are paid either in advance or in arrears between buyer and seller.
Type of deed to be given - in most transactions, the seller gives a full warranty deed.
State-specific clauses and disclosures. Real estate agents regularly update their offer forms to make sure they comply with state law.
Financial Provisions - Usually Negotiated
Sale price.
Payment terms, for example, all cash purchase or whether the offer is subject to the buyer obtaining a mortgage for a given amount.
Amount of earnest money deposit accompanying the offer. The amount of earnest deposit is determined by local custom; your real estate agent can advise you of the going rate though you may have to pay more to secure a property in a multiple offer situation. The offer also addresses whether the deposit is forfeited if you later back out of the deal for no good reason.
Provisions about who will pay for termite inspections, specialist surveys, title insurance and the like.
Timing Conditions - May be Negotiated
Target date for closing the sale.
Offer time limit, beyond which the offer will expire. Usually, this is no more than a few days.
Contingencies - May be Negotiated

Contingencies are a series of pre-conditions that must be met before you will agree to close the purchase. The two most common buyer contingencies are:
Financing, which lets you walk away from the deal if the bank does not give you a green light on the amount of mortgage loan you need.
Home inspections, which lets you cancel the transaction if the professional home inspector finds flaws in the property.
What Happens After You Submit an Offer

If the seller likes your offer, he can simply sign it and the offer becomes the purchase contract. He may also reject it out of hand, explicitly or simply by letting the offer expire. More commonly, the seller will accept some terms of the offer but not others. In this scenario, the seller makes a counteroffer suggesting changes to the original offer. You can accept or reject these, or make further changes of your own. The process continues until you are both happy with the offer terms.
Tips for Buyers

It's easy to get bogged down in the minutiae of an offer, and many buyers find themselves arguing over moving the closing date by a couple of days without looking at the bigger picture. What you give in one area, for example, the price, you may be able to recoup elsewhere, for example, by getting the seller to pay some of your closing costs. If the contract is fair overall, then you have a good deal.
For your FREE consultation in buying a home, please give me a call: 214.454.4646

Photo: © Karen Roach - Dreamstime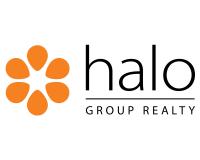 Author:
HGR LEADS
Phone:
214-239-1889
Dated:
September 10th 2014
Views:
768
About HGR: ...