DALLAS In 2020
Population Growth
The DFW area is rapidly growing, and by 2020 the region should have 8 million residents, up from 6.8 million today. It is the fourth largest metro region in the United States, and if the growth continues unabated the region could be the nation's third largest by 2030.
Dallas – Now Classified as a Beta-Class City
The city of Dallas is now classified as one of the great cities of the world, rising to Beta-Class status. The top rank of cities is Alpha-Class. Cities such as New York and London rank Alpha-Class. Dallas is now classified as one of the truly great cities due to its multi-cultural explosion and the obvious tolerance and good relations among the many different groups of people in the region. Further, Dallas and its suburbs are now the most integrated region in the United States, surpassing the previous highest integrated city of San Francisco. Various racial groups can live anywhere in the DFW region, as long as they have that green stuff – money. The DFW region continues to be a Can-Do region – pro-business, pro-growth, pro-opportunity.
Demographics
Although the city of Dallas is now only 28.8% White, most the suburban regions remain predominate White. But that is changing, and changing rapidly. By 2020, the expected demographic makeup of the DFW region will be:
3.4 Million White (42.5%)

3.1 Million Hispanic (38.8%)

0.9 Million Black (11.3%)

0.6 Million Asian/Indian (7.5%
As a percentage, the growth of the Asian/Indian market in the DFW area is by far the fastest growing. The Black population, although growing at a very modest rate, is not keeping up with the growth of Hispanics and Asians. Asians could surpass Blacks in population by 2030.
Collin and Denton Counties – Expect Huge Demographic Shifts
The two largely white, upscale affluent suburban counties of Collin and Denton will see some of the largest demographic shifts in the nation over the next few years. Between 2000 and 2010, Collin County's white population grew by 122,0000, or 32 percent. But the Black population soared by 178 percent. Further, the Asian population grew by 157 percent and the Hispanics grew by 128 percent. Since 2010, the demographic change has even more accelerated, especially with the astounding growth of the Asian population in Collin County.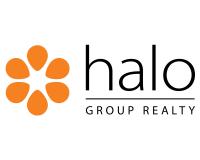 Author:
HGR LEADS
Phone:
214-239-1889
Dated:
February 2nd 2015
Views:
848
About HGR: ...