DFW Apartment Residents Are Paying More Than Ever For Rent
Dallas-Fort Worth apartment renters just can't catch a break.
In January average rents in the area jumped by more than 5 percent from a year ago, according to a new report from Axiometrics Inc.
The rent hikes in the Fort Worth area were even larger – up 6.4 percent on an annualized basis.
"What's amazing about these figures is that they're occurring with a continued stream of new supply," Stephanie McCleskey, Axiometrics vice president of research, said in a new report. "These numbers speak to the continued strong job growth throughout the Dallas-Fort Worth metro."
The D-FW area led the country last year with almost 140,000 new jobs – a record annual employment gain for North Texas.
And population in the area is rising at more than 100,000 a year.
That's fueled demand for apartments.
Renters are paying dearly to keep a roof over their heads.
In the Dallas area average rents were just under $1,000 a month, according to Axiometrics. In Fort Worth renters are paying an average of $891.70 a month. That's a record for both markets.
Only about 5 percent of apartments in North Texas are vacant.
Almost 13,000 new apartments opened their doors in the D-FW area last year, according to Axiometrics. And another 15,901 rental units are scheduled for completion here this year.
"Given the bump-up in supply, we'll likely continue to see rent growth and occupancy moderate, as both metropolitan districts absorb the new units," McCleskey said.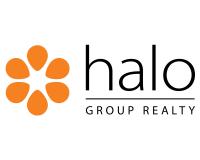 Author:
HGR LEADS
Phone:
214-239-1889
Dated:
February 20th 2015
Views:
773
About HGR: ...