Going From Renting To Buying A Home
The Power Of Words In Marketing
The real estate website Redfin published an article this weekend entitled "Going From Renting to Buying a Home: 5 Things to Know. Now, this is truly a tricky topic to begin with considering first time homebuyers have represented less than 28% of all home sales eight straight months and homeownership percentage is at its lowest level in 20 years. I believe the words used in this article required very careful facts…..and I also believe Redfin failed in its presentation. Let's discuss the 5 things. The underlined portion is actual verbiage used in the article.
1) Get Your Credit in Check- Make sure you have a credit score banks want to give you a mortgage. We all understand the need for credit however we also understand landlord's and apartment complexes can be just as credit stingy as a lender. Very few consumers with 580 credit scores are renting either.
2) Budget, Then Shop- Don't find the home then sort your mortgage around it and a good real estate agent will only show you homes in that budgeted price range. I do agree with the idea that every consumer should start the process with good financial advice attaching your payment goal, down payment, which then leads to a sales price. I simply believe adding the verbiage "you can't trust all Realtors" was overboard.
3) Take the Inspection Seriously- Its up to you and the home inspector to spot everything from mold to leaks before you buy the home. We all know the inspectors job is to find everything wrong with the home. Things are going to go wrong however the advice located in this paragraph was "You are now responsible for anything that goes wrong".
4) Factor in the Extra Cost- Remember that even your fixed-rate mortgage has increases to property taxes and homeowners insurance that will raise your housing payment. Rents have increased 8.9% year-over-year for five straight years. Everything has pressured inflationary cost however this is not mentioned as a "balance" when comparing renting to homeownership.
5) Repairs are Your Responsibility- After everything is signed and you're standing outside of your home it will hit you: Anything that goes wrong in that home is up to you to fix it. No more calling the maintenance guy to fix it.
If I were a renter entertaining the idea of homeownership, and came across this article (written by a real estate firm have you), it would have scared the crap out of me. Through this entire article there was no mention of established home equity, increased tax refunds to help offset homeownership costs, and the job of knowing every aspect of that home is yours and you no longer look at the kitchen and say "that's my landlords sink". Nor the mention of rent payments increasing too.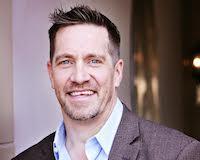 Author:
Lars Lofstrand
Phone:
972-672-8069
Dated:
June 13th 2014
Views:
1,028
About Lars: We understand that buying or selling a home is probably the largest investment decision that you wil...