High Schools In Richardson Independent School District
There are four high schools in the Richardson Independent School District. The four schools are
Berkner High School, Richardson High School, Pearce High School, and Lake Highlands High School.

Berkner High School currently has 2572 students. The Richardson Berkner STEM Academy is an outstanding opportunity for secondary students wishing to pursue a rigorous academic environment in the disciplines of Science, Technology, Engineering, and Mathematics. The four-year program is a small school within a school - housed at the Berkner High School campus. The highly motivated program focuses on college preparation with career awareness in those specialized fields.

Richardson High School currently has 2592 students. The school is an Art, Science, and Law Magnet School. The programs offered are the following: Communications, Culinary Arts, Health Science, Law, Photography, Robotics, Environmental Research & Engineering, Theatrical, and Visual Arts.

Pearce High School currently has 2152 students. Pearce High School, in partnership with our community, will:
Expect high levels of achievement for every student;
Embrace our responsibility for ensuring that all students learn;
Encourage and support each learner's intellectual growth through a rigorous and relevant academic program;
Enrich the learning environment through a culture of collaboration and personal responsibility;
Empower all students to engage fully in a global society.
Lake Highlands High School currently has 1738 students. Lake Highlands High School's
reason for the tradition of excellence at Lake Highlands High School is the expectation of success shared by the community, parents, faculty members, and students.

All 4
Richardson
High Schools received the Met Standard Accountability Rating.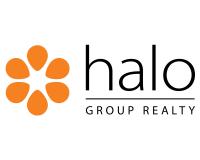 Author:
HGR LEADS
Phone:
214-239-1889
Dated:
April 10th 2014
Views:
1,292
About HGR: ...