Homestead Exemption 2015 Deadline
New Homeowners. Don't forget to file your Texas Homestead Exemptions for 2015.
Upon the purchase of a new home, you are eligible to file for a Texas Homestead Exemption which may reduce the amount of property taxes you will be required to pay. Tax exemptions are determined by the status of the occupant on January 1st of each tax year. You will only have to file once you reside in your new home.
All Homestead Exemptions must be filed by April 30, 2015. Contact the Appraisal District of the county in which you reside and request that they send you the necessary forms for "Declaring Your Homestead" or download the form from the appraisal district website. Filing for a Homestead Exemption is FREE through your appraisal district. You do not have to pay a third party to file on your behalf. Your appraisal district should automatically send an application form to all new property owners around the first of February. If you do not receive the application or if you need additional information, contact your county appraisal district, and as always:
Feel Free to call US, Anytime.!
Appraisal Districts:
Collin County 469-742-9200 www.collincad.org
Dallas County 214-631-0910 www.dallascad.org
Denton County 972-434-2602 www.dentoncad.com
Hunt County 903-454-3510 www.hunt-cad.org
Kaufman County 972-932-6081 www.kaufman-cad.org
Parker 817-596-0077 www.parkercad.org
Rockwall County 972-771-2034 www.rockwallcad.com
Tarrant County 817-284-0024 www.tad.org
Van Zandt County 903-567-6171 www.vanzandtcad.org
Wise County 940-627-3081 www.isouthwestdata.com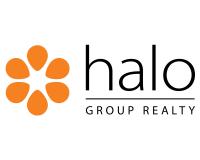 Author:
HGR LEADS
Phone:
214-239-1889
Dated:
February 16th 2015
Views:
1,046
About HGR: ...