How To Buy A Home For 50 Percent Of List Value
Attention Police Officers, Teachers, Fire-Fighters and EMT Professionals: Buy a Home for HALF of List-Price!!
You may have heard of "The Good Neighbor Next Door Program" but didn't know exactly what it was or who it pertained to. In the midst of multiple full-price and over full-price offers on most every home, you'll be glad to know that if you are 1) a teacher 2) an EMT or Firefighter or 3) a police officer, there is still a great program out there for you--one in fact, that allows you to buy a home for 50% (yes--FIFTY!) of list-price. Make certain you read the fine-print and discuss details with your Realtor, because this, like all programs, does have restrictions.
To qualify for the Good Neighbor Next Door Program, you must agree to live in the home for at least 3 years. (There's a second, "silent" note that you sign that is only "enforced" if you move earlier than 3 years). You must also purchase in the area in which you work. These are HUD homes and are sold as-is. (More great news: "as-is" doesn't mean that you have to buy a money-pit. A "203k" loan will allow you to roll in the price of repairs). Loan-types that you can use on the Good Neighbor Next Door program are: VA, FHA, Conventional, and even cash. If you qualify for an FHA loan with this specific program. you only have to pay $100.00 as your down-payment. (Sound good so far?!).

"What's Different About this Program"? Your options will be very limited in terms of which homes you can buy since it's "only" HUD homes through which this program works. The process for submitting, negotiating and buying a home is a little different than your standard process for buying a home. Your Realtor can guide you through the process.
Click Here for HUD's Website and More Information on the Good Neighbor Next Door Program
Want more options? Search for ALL Homes
Amy S. Arey, Realtor | Halo Group Realty, LLC | 214.901.1341-Cell
AmyAreyRealtor@Gmail.com | www.Aarey.HaloAgent.com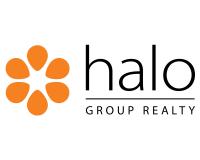 Author:
HGR LEADS
Phone:
214-239-1889
Dated:
May 4th 2015
Views:
1,664
About HGR: ...