How Wet Will 2016 Be
Well, we had a very mild winter and the rain is starting again. I know all of us are asking, will it rain as much as it did last spring? I remember hearing that the Farmer's Almanac predicted this winter to be one of the coldest and wettest in recent history, maybe they meant last winter? I know it was cold up north, but down here in Texas, wow, what winter? And what exactly is El Nino?
I do know that rain is good for some things. Our lawns and landscaping sure do look better. Especially if you are considering listing your house. Think about how pretty your lawn will look for pictures! Our lakes had been so low for so long. I remember driving over Lake Lavon or Lake Ray Hubbard and huge areas were completely dry! It is bad for baseball season though. My boys play select baseball and we spent most of last spring at home, not on the baseball fields.
So, I am not a meteorologist, but here is what one says about the weather this spring! For our lake's sake, I hope we at lease get some rain! I can't stand the miserably hot dry summers where you walk outside and feel like you are walking into an oven!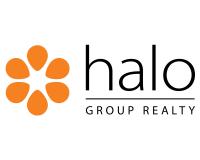 Author:
HGR LEADS
Phone:
214-239-1889
Dated:
February 23rd 2016
Views:
876
About HGR: ...