Is Your HOME Making You Depressed
Does Your Home Make You Depressed?
As funny or odd as those words may sound, the place you invest the majority of your time in, ultimately your home, could heavily impact your mood and overall well-being. In fact, places such as the Academy for Neuroscience of Architecture in San Diego have some surprising facts and suggestions based upon this find. With a large majority of us working from home these days, our home is more important than ever to be a cozy refuge that allows creativity, productivity, and of course relaxation. Research shows...it's not just Feng Shui that can create a positive home environment.
Search for Homes in the DFW Area
How do you know if it's time for a little renovation or for a move?
Colors. I'll first point out the obvious. If your home is dark and dreary, it make have an affect on your psyche that you are not even aware of. A lot of research has gone into colors vs moods such. Look at the fact that a lot of restaurants use "red" as a color; it's been known to provoke conversation and make you hungry!
Notice how you feel walking into a particular room. Does it feel soothing and relaxing to you...or just...dark? If it doesn't feel soothing, it may be time for a paint-change. Ask the Pros: This popular "greige" (Sea Salt by Benjamin Moore) color below is a favorite of top designers.
Ceilings. Did you know that taller ceilings promote abstract / creative thinking? Don't have taller ceilings? Paint the walls a slightly darker shade and leave the ceiling white.
Lighting. Not enough natural light can have a huge impact on our system and how our brain produces melatonin. Not enough natural light in your home? Maybe incorporate french doors onto a patio that allow more natural light in. Switch the dark drapes for something light and airy (maybe white) that just frame the windows. Have a dark sofa? Accessorize with white throw pillows to liven up the room.
Clutter. Ever notice how when our homes are spotlessly clean that we feel more relaxed? When they aren't organized, we may have a habit to feel "emotionally cluttered" as well. Take some time to do some spring-cleaning (no matter the season!). There are a lot of Facebook online garage sale sites in which you can easily rid yourself of things you haven't used in years...and better yet, use the cash-flow to reinvest for the right decor for your home. Donate what you can't sell. There are many charities which will pick up bags right from your front porch. Grab a pen and paper and make yourself a task list. Take one item and spend 30 minutes on it per week (ie: clean out the "junk drawer" in the kitchen). You'll feel so much better!
The View. If looking out over the city landscape is just not your cup of tea anymore, consider moving to a location that will give you more of a garden view...or vice-verse if the suburbs have you craving some "life" in your view. Golf-course views are relaxing for some, while others prefer more of a lake-front view. Maybe a nice picturesque backyard would do wonders for your mental clarity or relaxation at the end of a stressful day (not to mention the garden work if that's something you enjoy), thus making you more productive in the long-run because you "feel" more at ease. Perhaps search for either of those online and think about how you feel looking at each view.
Updating. If your home is outdated, it could be a stressor for you. You may not want to have company and you may not want to even be there yourself. Inexpensive fixes such as changing out fixtures, implementing a few new area rugs, lamps and accessories could change the entire look of your place all-together.
There are many DIY sites (along with pinterest) that have a plethora of information if you're willing to learn. I've found YouTube is great for step-by-step renovation instruction. Cheers to a cozier home and a happier you!
Searching for your next home in DFW? I'd love to help! Contact me today to start looking for the right home for you!
__________________________________
Amy S. Arey, Realtor, CNE | Halo Group Realty, LLC | 214.901.1341
AmyAreyRealtor@Gmail.com | www.Aarey.HaloAgent.com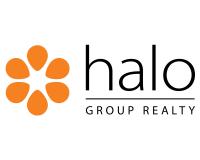 Author:
HGR LEADS
Phone:
214-239-1889
Dated:
October 29th 2015
Views:
79,214
About HGR: ...