Journey Of A First Time Home Buyer Part 5 Submitting An Offer
Join us as we follow the first-time home-buying experience of an average, American couple buying their first home (told from the Realtor perspective)…
The entire experience will be documented–from our first meeting…all the way to the closing table (along with any "bumps", roadblocks, or transaction difficulty along the way–and how we overcome them).Remember to click on the top, right-hand corner to join the blog conversation and get email updates so that you do not miss a crucial part of the story.

Not up-to-date on the story?
Click Here to Read Journey of a First-Time Buyer | Part 1
Click Here to Read Journey of a First-Time Buyer | Part 2
Click Here to Read Journey of a First-Time Buyer | Part 3
Click Here to Read Journey of a First-Time Buyer | Part 4

Part 5: Submitting an Offer!

Whew! What a whirl-wind of events since my last post a few days ago. If you've been following along (if not, catch up on the story via the links above), you know that Ben and Jerry were comparing options and trying to weigh price vs location and yard. Someone put an offer in on the Frisco home and it was accepted...making the decision that much easier (or harder?). I met with Ben and Jerry again at the Plano home for sale after carefully running comps to make sure the list-price was competitive. We carefully looked over the home to realize that while it did have great renovations, they must carefully decide if this home would hold it's value given the improvements they wanted to add to the home. This was an important decision should Ben be transferred again.
We carefully made our list of pros and cons in regards to the price ($211,000). It still had a lot of work to be done but was "move-in-ready" enough to feel comfortable there. We noticed things we had not our first time there--primarily the front door--which was over an inch too short for the frame. I suggested the buyers have pest control to service the home prior to moving in to rid themselves of any potentially lurking pests.
The seller would obviously have to take care of the door (but we'll touch base with him on that during the inspection process).My buyers were excited but very nervous as we carefully mulled over the numbers and decided to submit an offer for 197k. We also needed closing costs covered. We knew it was going to be a tough negotiation but we had our backing of facts ready. I went over the offer with them in the home, and answered any questions that they had. Ben looked as if he were about to pass out from stress.
I submitted the offer that night, (only to first make sure and get copies of the life-time transferable foundation warranty) only to get a response from the seller that they had had 5 agents ask for the Seller's Disclosure that week--and you know what that means--either the listing agent is bluffing, or there is very strong interest in this home (which is understandable, given the 1/3 acre lot with all of the trees, the huge privacy fence and the complete renovation with granite on all countertops--even the guest bath area upstairs). He mentioned because of this, he would not be able to respond to our offer (which was null-and void if not responded to by noon that day) until Friday (two days away). That would simply not work for us. I emailed the other party (who happened to be the wife of the seller ((owner is a licensed Realtor)) and explained that my buyers would like to get something executed that day and have the home inspected while we were still in town. By the time she emailed us back, I told her that my buyers were looking at more homes that evening to weigh options and make a choice, that we were expecting a counter, but from her husband's response it did not seem like there was one? She quickly responded with "Given what you have told us, I will make sure John (the listing agent) will have a counter to you by 5:00 pm. (In any negotiations, I've found it great to remember the cardinal rule best described in "My Big Fat Greek Wedding" that while the man may be the head of the household, the woman is the neck...and the neck has the ability to move the head). Ker-pow!
I could envision the ship being lashed and a "Yes Dear" from the listing agent to his wife. By the time we got the response, we were already at home having dinner and relaxing diligently looking at other homes.The counter was for 206k and decreased the amount the seller was willing to pay for closing. We went back to the lender to discuss loan options and realized the amount the seller was willing to pay (shy of the typical 3% closing costs) just may work. We had to calculate and weigh the facts and after determining our best offer to counter the seller's counter. We presented our facts and told them that given X, Y, Z, our best offer was 203k. The buyers were literally sitting on pins and needles and turning green from stress wondering what response we would get. I assured them that we have our fact under control and ducks in a row.
After two days of much negotiation, when I sent the counter offer, I got a response immediately telling me "Okay...send it to me, I'll sign it". And so I did :) The contract was executed at 203k with the seller still paying 5k of closing AND the title policy. Not too shabby for my buyers. :) They could now breathe a sigh of relief. The contract was agreed upon.I emailed the executed contract over to the title company and the lender to begin their processes and sent a copy to my buyers. I sent them the information to mail the earnest money to the title company and the option fee to the seller (who, by the way, looks MUCH friendlier in his office pic than he did in his mugshot! Seems Mr. Seller was arrested for cyber-bullying a previous employee when she left her position with him).

Join us next time as we go through the inspection process!

Thinking of buying YOUR next new home, or feel this story could help a potential first-time home buyer YOU know? Feel free to share! I'm always here for any questions or concerns that you might have.

* Amy S. Arey, Realtor * Halo Group Realty, LLC * 214.901.1341 * Search Homes Now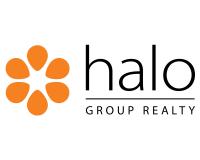 Author:
HGR LEADS
Phone:
214-239-1889
Dated:
February 17th 2014
Views:
944
About HGR: ...