Journey Of A First Time Home Buyer Part 6 The Inspection
Join us as we follow the first-time home-buying experience of an average, American couple buying their first home (told from the Realtor perspective)…

The entire experience will be documented–from our first meeting…all the way to the closing table (along with any "bumps", roadblocks, or transaction difficulty along the way–and how we overcome them). Remember to click on the top, right-hand corner to join the blog conversation and get email updates so that you do not miss a crucial part of the story.

Not up-to-date on the story?
Click Here to Read Journey of a First-Time Buyer | Part 1
Click Here to Read Journey of a First-Time Buyer | Part 2
Click Here to Read Journey of a First-Time Buyer | Part 3
Click Here to Read Journey of a First-Time Buyer | Part 4
Click Here to Read Journey of a First-Time Buyer | Part 5

Ahhh...the nail-biting experience of the inspection.
With only 7 days of option period and the inspector not available until the 4th day of option, we knew we would have to act quickly negotiating repairs. Little did we know...Jerry was not able to make the inspection but Ben was there for the entire 5 hours.

While I admired the inspector's neatly-arranged tool-chest,
we learned this home had everything...and I do mean everything--foundation problem, HVAC problems, roof problems, incorrectly installed items, and shall we say a few safety items, along with a door that was an entire INCH too short for the frame (me, being the one who always thinks the worst, could actually imagine someone pushing a cane under the door and easily breaking in by flipping the lock). Knowing that Ben and Jerry had retracted their contract last year on a foreclosure, I kept waiting for the look of fear on Ben's face...
but all I could see was excitement. (Happy Realtor I was that day...it's almost like watching your baby take their first steps...). However, we still had the repairs to negotiate...As I was writing up the amendment for repair, I was not actually surprised it was 4 entire pages. Wondering how the listing agent / owner was going to react, I carefully prefaced the fact that I was going to send the actual inspection report prior to the amendment. Granted, these were not small-ticket items....And React he did. I was sitting in the middle of a class (our brokerage was bought by Capacity Company, of which two motivational speakers own), when I got the response. "You're going to have to tell your buyers to opt out". I carefully think before I react and wonder 1) if this is a negotiation technique and 2) how I could save this transaction we had all worked so hard for. Of course, my first response was to react and respond as he did...but that wouldn't get us anywhere, would it? Ironically, in class we were discussing conflict resolution and a technique I had learned a long time ago...but I really believe it purposely came in handy at that very moment. (1. Agree and sympathize with the agressor, 2) explain the situation 3) ask how it could be a "win-win"). More than anything, I wanted to test this is a "real-life" situation. I did exactly that and emailed John (the listing agent) stating "I UNDERSTAND your reaction, it's a HUGE list. I would likely have reacted the same. However, the buyers do not "want" to opt out, and it would be a shame to have came this far and let the entire contract fall apart...so why don't you two ((husband and wife)) talk tonight, find out what you are really open to repairing, I will do the same with my buyers and we can discuss tomorrow and extend the option period for a day while still negotiating the items). By the time I was out of my meeting, the super-calm, super-hero of a wife steps in
and calls me again, telling me we should definitely extend the option period until Friday while they get bids for some of the items.

Pushing forward....

SEARCH COLLIN COUNTY FIXER-UPPERS AND HOMES UNDER $175K HERE

I called my friend/fellow Realtor/lender/and roofer in for assistance. Seems after using his (wit and charm by flirting with the neighbor next door)...I mean: his investigation, we all learned the roof that was damaged so badly was due to a tree uprooting and actually falling ONTO the roof (not necessarily because it had fallen upon being trimmed). Nice. We all hoped that this would be taken care of by insurance (since it was a "natural disaster") with zero out of pocket by the seller (who wanted to only replace half of the roof. Noting that that would be tough for resale, we politely declined. We needed the entire roof replaced.After two treacherous days of negotiating repairs, we finally came to an agreement. The big ticket items, fire hazards, and roof were being taken care of. It was more than any of us anticipated, but my buyers were happy...and that's all that mattered."We are nearly there" I tell them. Just a few more items with lending to coordinate (which our lender was working overtime to push the contract through to closing), picking out a home warranty company, and these two were well on their way to closing. Ah...the American Dream.

.


Looking for your dream home, or know of a first-time buyer who could use the process outlined for them...? Feel free to send them this entire blog entry and have them follow along. I'm always here for any questions and would love to earn the business of the first time-buyer (or tenth!) in your life.

* Amy S. Arey, Realtor * Halo Group Realty, LLC * 214.901.1341 *AAREY@HaloAgent.com
Search Homes Here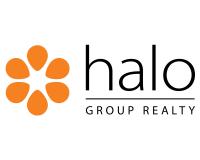 Author:
HGR LEADS
Phone:
214-239-1889
Dated:
February 26th 2014
Views:
1,215
About HGR: ...