MUST DOs In Dallas Part I
Food.Moonshine.Life.FUN!! Our first stop for our Must Dos in Dallas is at my local favorite - Mash'D. Not only are the crazy MOONSHINE concoctions amazing the food knocks your socks off! Like.into.next.week.off...

For those not well versed in the TV show Moonshiners or know what the one once illegal Moonshine is, here ya go,

Moonshine, white lightning, mountain dew, hooch, and Tennessee white whiskey are terms used to describe high-proof distilled spirits, generally produced illicitly. The word "moonshine" is believed to derive from the term "moonrakers" used for early English smugglers and the clandestine (i.e., by the light of the moon) nature of the operations of illegal Appalachian distillers who produced and distributed whiskey.

Mash'd has taken Moonshine put it through their self-proclaimed Hillbilly Mixology and offer 35 different Moonshine concoctions! We are trying to get to taste all 35 eventually. So far the Lady Marmalade is my personal fav and the hubs likes the Old Smokey Apple Pie.

The drinks mesh well with the deliciously tasty meals, get dinner started with the SERIOUS QUESO fit with large pieces of fried chicken (WHAT?!?) or the SALMON BRUSCHETTA (TO DIE FOR) and move on to the mouth-watering, meat falling off the bone BOOTLEG RIBS. If you want to be on the lighter side of lunch or dinner try to TURKEY BURGER or the AVOCADO BOMB salad. AND brunch couldn't be better with your choice of Peach, Blood Orange, or Blackberry mimosas. The brunch menu is as exciting as lunch and dinner from the MANHOLE COVER PANCAKE (It's really that big!) to the FRENCH TOAST covered in a caramel moonshine battered bread and topped with a cream cheese butter, sliced strawberries and maple syrup! Are you in heaven yet or what??

This place is all around amazing and will blow your taste buds away!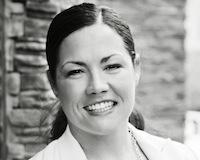 Author:
Ciearra Harless
Phone:
214-536-6362
Dated:
June 17th 2014
Views:
1,113
About Ciearra: About Halo We understand that for many people, buying or selling a home is probably the largest i...