Moon Gardens
Our North Texas climate often makes it difficult to get out and enjoy our landscapes in the hot summer months.
Why not extend the time you have to enjoy the outdoors by creating a moon garden?
Moon (or evening) gardens are landscaped areas meant to be enjoyed by moonlight. Plants with pale-colored blooms (such as themoonflower pictured above), silver colored foliage, or variegated leaves reflect the moon's soft white light creating an ethereal glow and a peaceful effect.
Many species are adapted to be at their showiest in exactly this moonlit setting. In order to attractevening pollinators, plants can bloom nocturnally or may be especially fragrant in the evening hours. To create a peaceful space to unwind while also providing a important food source for these evening visitors, combine night bloomers such as Adam's needle yucca (Yucca filamentosa) with species with appealing evening fragrances, such as four o clocks (Mirabilis jalapa) or evening primrose (Oenothera speciosa) .
Moon gardens can be created in a space of any size, but when selecting a location, choose an area you can easily access. Areas that incorporate fence lines or trellises for night blooming vines and creeping plants are a good place to start. Consider creating a walking path through the garden from pale-colored materials (such as crushed granite) that will also catch the moon's glow and enhance the tranquil effect. Moon gardens are meant to be seen and enjoyed!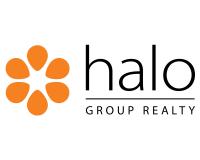 Author:
HGR LEADS
Phone:
214-239-1889
Dated:
August 10th 2015
Views:
821
About HGR: ...