Most Millennials Arent So Eager To Move Downtown
The boom in downtown housing construction in many major U.S. cities has brought thousands of residents to the central city.
And the popular notion is that young Americans all want to live in these urban enclaves.
The latest housing data suggests otherwise.
"Two out of every three millennials want to live in the suburbs," Rose Quint, a researcher with the National Association of Home Builders said.
In fact, only about 10 percent of Americans born after 1977 want to live in in urban areas, Quint said the latest surveys show.
"Just recently somebody asked me if most millennials wanted to live in the downtown area – clearly no," she said. "But the perception is that most of them do.
"Compared to other groups they are more likely to want to live downtown, but it's a very small share," Quint said.
Millennial homebuyers say they are not interested golf course communities and gated neighborhoods, the builders association found in polls.
They are more interested in jogging trails, parks, playgrounds and outdoor pools.
"They are starting out families or they have young families and these things make life easy," Quint said.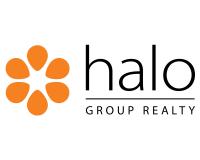 Author:
HGR LEADS
Phone:
214-239-1889
Dated:
January 27th 2015
Views:
1,186
About HGR: ...