Multimilliondollar Homes Selling Like Hautecakes In Dallas Area
Five Dallas-area homes are now listed for sale at $20 million or more – the largest number of such elite properties to hit the market.
"You don't see this many at once, and all of these houses are incredible," said Dallas property agent Lisa Besserer with Briggs Freeman Sotheby's International Realty.
Besserer is marketing a $20 million house on Strait Lane in North Dallas.
"It's a stunning Tuscan estate that took three years to build," she said. "It's on four acres – there's room for a tennis court."
The almost 13,000-square-foot house has five bedrooms and eight baths. There's a separate two-bedroom guesthouse.
But the standout feature is the garage.
"The seller was a car collector so it has a 10-car garage that's heated and air conditioned," Besserer said. "It's finished out with special lighting to show off a collection of cars."
Of course, the most expensive house for sale in North Texas is the $100 million Crespi Estate in North Dallas. Owned by Dallas businessman Tom Hicks, the 25-acre property off Walnut Hill Lane has more than 27,000 square feet of living space.
Related: North Dallas' largest estate, home of Tom Hicks, has hit the market with a $100 million price tag
Allie Beth Allman & Associates is marketing the palatial home for sale – along with three more of the most expensive houses now on the market.
Middle Eastern buyers have looked at both the Hicks property and the historic Beck estate on Strait Lane, said David Nichols with Allie Beth Allman.
"The people who buy these kinds of properties are very select buyers and may not be local buyers," Nichols said. "At the very high end of the market there are now several houses out there to chose from."
A

ll-cash deals

For the last few years there has been a flood of high-end home sales.

The number of houses sold in North Texas priced at $1 million and higher has jumped by more than 50 percent.

Last year, a record of more than 1,000 such properties were sold by real estate agents in the area.

Dallas is one of the top 15 U.S. markets for million-dollar home purchases, according to a study by Coldwell Banker.

Million dollar home sales are about 10 percent higher so far this year in the Dallas-Fort Worth area, following a 14 percent rise in 2014, according to the latest data from the Real Estate Center at Texas A&M University and the North Texas Real Estate Information Systems.

Related: Historic Trammell Crow estate in Highland Park for sale at $59.4 million

"The high end of the market has really taken off – lots of money and lots of people looking to buy up," said James Gaines, an economist with the Real Estate Center at Texas A&M University. "Interestingly, a fairly high percentage of these properties involve all cash or a substantial amount of cash.

"Part of this is the wealth and income effects of an improved stock market, real estate values, energy revenues and general economic and business prosperity in the area leading to higher incomes for those who own their own companies or high-level execs."

Million dollar home sales are up 13 percent year to date in Houston and are 50 percent higher in Austin, he said.

"Both of these other markets, like the Dallas area, continue to experience significant declines in sales of homes priced under $150,000," Gaines said.
'

Just for the dirt'

Along with high-priced home sales, builders and individuals are competing for construction sites in affluent neighborhoods, Nichols said.

"It used to be you could buy a 70-foot lot in the Park Cities for $1 million or $1.2 million," he said. "Now its $1.7 million or $1.8 million just for the dirt."

Median home sales prices in the Park Cities are just below $1.2 million. And in North Dallas median prices now top $800,000.

"There are quite a few speculative houses going up priced between $3.5 million and $10 million," Nichols said.

About 1,100 houses were listed at $1 million or more in North Texas at the end of April.

"In Preston Hollow, we had a tour of homes about two weeks ago and there were four or five really nice homes between $10 million and $20 million," said agent Joan Eleazer, who's marketing a $19.5 million house on Strait Lane in North Dallas.

Related: The most expensive listing in Dallas: Inside the $37 million Baron estate

The 16,041-square-foot property is called "the Dallas White House" because of its resemblance to the presidential mansion.

Inside there's a plush movie theater and a huge wine cellar – but no oval office. "The owners went to Europe for many of the materials and fixtures," Eleazer said.

She's seeing no sign of a slowdown in appetite for luxe Dallas real estate, even with the slowdown in the oil and gas business.

"I've not heard anything about it – certainly it's a different story than Houston," Eleazer said. "We are still dealing with multiple offers on many properties."

Follow Steve Brown on Twitter at @SteveBrownDMN.

For more information, please contact me or visit my website:

Chris Boyington, Realtor, ABR

U.S. Army Veteran

Homes For Heroes
www.homesforheroes.com/affiliate/chris-boyington
Halo Realty Group
214-598-0221 cell

chrisboyington@yahoo.com

www.northtexasheroes.com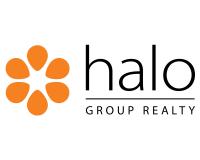 Author:
HGR LEADS
Phone:
214-239-1889
Dated:
June 23rd 2015
Views:
255
About HGR: ...