National Home Prices Climb Monthly Sales Increase
For the twenty-eighth consecutive month, home prices have increased year-over-year. June's median existing-home price reached $223,300, a climb of 4.3 percent from a year ago. The Midwest and the South saw price increases of 4.6 percent and 3.4 percent, respectively. Buyers in the West saw even greater price increases, as median prices rose 7.2 percent above June 2013. Only the Northeast reported a slight drop in median price of 0.1 percent.

Home Sales Are Up
Existing-home sales increased in June to 5.04 million, setting the highest sales pace since October 2013. Yet existing-home sales are still 2.3 percent below June 2013. In the Northeast, monthly sales rose 3.2 percent, but were 3.0 percent below last year. Sales increased by 6.2 percent in the Midwest but were still 2.4 percent lower than a year ago. In the West, monthly sales rose 2.7 percent, but were 7.3 percent below last year. The South saw a small year-over-year gain. Sales climbed 0.5 percent from May, up 1.0 percent from June 2013.

Who's Buying and Who's Waiting
Investors are taking advantage of the current housing market. For the past three consecutive months, all-cash sales represented 32 percent of all purchases. Individual investors typically make all-cash offers; in June, 69 percent of investors paid in cash, accounting for 16 percent of the month's total home purchases. Sales to investors in June were unchanged from a month earlier and only one percent lower than a year ago. First-time buyers, meanwhile, only accounted for 28 percent of the market in June. Though this is up one percent from May, the number of first-time buyers entering the market continues to under-perform.

Homes Selling Quickly
For the sixth consecutive month, properties sold faster than the month before. The median time on market in June was 44 days, a drop from the 47 days it took a home to sell in May. In comparison, it took 37 days on market for a home to sell in June 2013.

Supply and Demand
Though inventories are rising, some parts of the country―particularly the West―are still experiencing housing shortages. When combined with high demand, these shortages are driving home prices up. Economists with the National Association of Realtors believe a balanced market can only be achieved with a 50 percent increase in new home construction. With builders stepping up to meet demand, buyers will find the homes of their dreams at reasonable prices.

If you're thinking of selling, and want to discuss your options, feel free to give me a call at 214.454.4646 to set up your FREE consultation.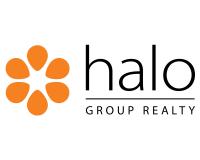 Author:
HGR LEADS
Phone:
214-239-1889
Dated:
September 15th 2014
Views:
846
About HGR: ...