Relocating To Dallas
I wanted to center my very first blog post around a topic that is near and dear to my own heart: relocating to Dallas! I moved away from my hometown in Oregon almost a decade ago and have been falling in love with different places ever since. I never thought I would find a big city in north Texas that would feel so much like home, but almost immediately, I knew Dallas had my heart for good. With its affordable cost of living, beautiful weather, endless opportunities, and world class residents, it's easy to see why so many people are making the move. Stuck on where to start? Here are a few tips to help point you in the right direction...
Learn the Freeways: Dallas is known for it's massive (and massively confusing) freeway systems and all the construction that goes along with maintaining roadways in such a rapidly growing city. While they become much easier to navigate with practice, the ever-changing Dallas freeways are a beast that, if tamed early on, can save you a major headache. You can get more details on them here: http://dfwfreeways.com
Choose an Area: Dallas is full of pocket neighborhoods and districts that each have their own unique culture and qualities. It's important to decide which amenities resonate with your lifestyle. Are you a single post-grad looking to make friends and find new activities? Check out Uptown or Knox-Henderson. Is your family relocating because of a job change and needing great schools? Richardson could be the winner. Are you a water-craving nature lover? One of the neighborhoods circling White Rock Lake may fit. This list barely scratches the surface so make sure to do your homework. There is a helpful neighborhood stats breakdown here to get you started: http://neighborhoods.dmagazine.com
Meet Your Neighbors: This is obvious but can't be over-looked. Dallas is huge and densely populated with people from all walks of life. Making friends and getting comfortable in your new home is key. You never know when saying hi to a stranger will turn into a date, job opportunity, etc. Luckily, in a city with so much to do, this couldn't be easier! Head over to http://guidelive.com to get the insider scoop on EVERYTHING happening in DFW.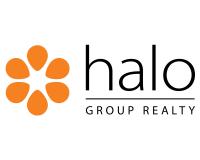 Author:
HGR LEADS
Phone:
214-239-1889
Dated:
June 28th 2016
Views:
1,316
About HGR: ...