Remodeling And The Dangers Of Not Getting A Permit
When choosing to remodel a home, you may ask yourself if your work warrants a permit. Some choose to remodel or update a home when thinking of selling to gain an "edge" on the competition for a higher sales price. Some new investors are excited to get through a remodel, sell the home and reap the rewards of their labor. Some would just like a "facelift" on their current home. Whichever the case...you'll likely need a permit (and possibly several).
SEARCH FOR REMODELED HOMES HERE
Thanks to Pinterest, there seems to be more "do-it-yourselfers" (or the now, more popular "DIYer" than ever before. Some are confused by thinking that if you do the work yourself, it does not require a permit). The truth is, there aren't many jobs which do NOT require a permit. The Texas Building code requires that all structural alterations of a home (pools, decks, fences, etc) AND interior remodeling projects require a permit.

When in question as to whether your project requires a permit, contact your city.You may think it okay to bypass the permit, thinking you won't get caught, or asking yourself "what difference will it make". If you have licensed contractors doing the renovation, they will typically take care of this step for you, but if there's no permit, the work may not be warranted. This also holds true if doing the work yourself. Why does this matter? It may not, now...but problems may arise when you get ready to sell and the buyers lender may actually deny the loan if they discover major renovation work has been completed without permits.

SEARCH FOR INVESTMENT PROPERTY HERE
A permit's purpose is to ensure the work completed is SAFE.
No one likes to pay for excessive repairs when selling a property...especially if they are the fault of a contractor in which the work isn't insured.
FAULTY SHOWER-PAN ANYONE?
When considering remodeling a home and in doubt of needing a permit, ASK. Take the extra step, time, and small fees now to protect yourself from costly disasters later.

Have questions as to whether remodeling is the best choice in selling your home, or have questions regarding net profit on future investment properties? Feel free to contact me! I'd love to help!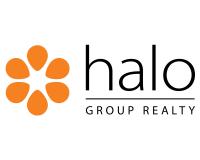 Author:
HGR LEADS
Phone:
214-239-1889
Dated:
February 20th 2015
Views:
6,130
About HGR: ...