Sell Your House For More Than You Think In A Multiple Offer World
Congratulations! you have received multiple offers on your property ... now what do you do?
(Photo courtesy of cdpe)

i recently represented a seller that received multiple offers on her property, which is not uncommon in today's crazy market; but the question of the day is, 'How do you decide which offer to pick in the stack of offers?'

First and foremost, listen to your agent. you hired your agent to provide you with professional advice ... then let them advise you. i know this sounds like a no-brainer, but i cannot tell you how many times everyone else ends up taking my job. what do i mean? ... for example, it usually is your friends or family that become your agent. i understand that your friends or family have bought and sold before, but i assure you they have not bought and sold as many properties as the agent you hired. if they have then, you might need to reconsider the agent you hired.

Secondly, the highest offer isn't always the best offer. 'What do you mean, rockstar?' 'Well, i'm glad you asked, mr. or mrs. seller. what i mean is that if you have a cash offer with no financing contingencies that means there is no wiggle room for the buyer. a financed offer is subject to an appraisal and subject to the buyer's creditworthiness.... i once represented a seller, and the buyer lossed her job while the transaction was in escrow. ouch! don't let it be you!

Lastly, verify proof of funds. this means the proof is in the pudding. if it is cash, then the buyer needs to send a proof of funds letter or a screenshot of his/her bank account, and if it is in a friend's or family member's account, then the friend or family member needs to sign the offer to. If it is not a cash offer, then your agent can make recommendations accordingly, based on his/her individual experiences with the lending company; because all lenders are not alike and i'm going to leave it at that. (wink)

if you were upside down and owed more than the property was worth last year, house values have risen! per corelogic, from march 2014 to march 2015, house values have risen by 9.9%. if you are thinking of selling in the next 90 days, please give me a call today at 817.500.6942 for your free market evaluation.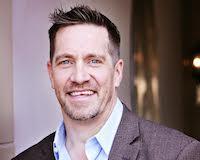 Author:
Lars Lofstrand
Phone:
972-672-8069
Dated:
May 9th 2015
Views:
3,360
About Lars: We understand that buying or selling a home is probably the largest investment decision that you wil...