Sep 2 2015 7947 1
San Francisco and Dallas usually don't share a lot of top spot time in business surveys.
But the two cities in August were the best housing markets in the country according to a report by Realtor.com.
The big Internet real estate sales operation every month looks at which cities are burning it up in terms of housing sales.
Denver joined San Francisco and Dallas at the head of the class on Realtor.com's latest comparison.
"Our data team reviewed listing views by market as an indicator of buyer demand and median days on market as an indicator of supply," the new report says. "This analysis led to the identification of the 20 hottest medium-size to large markets in the country.
"These markets receive 1.8 to 3 times the number of views per listing compared to the national average," Realtor.com's latest analysis said. "These markets are seeing inventory move 29 to 48 days more quickly than the rest of the U.S."
Along with Dallas, Midland, Austin and San Antonio made it to the Realtors' top 20 ranking.
North Texas home prices are at an all time high and growing at more than twice the average annual longterm rat
This summer it's taken only 38 days on average to sell a preowned single-family home in the area that is listed with real estate agents.
So far in 2015, median home sales prices in North Texas area 11 percent higher than in the same period last year and total sales are up 5 percent to a new high.
Chris Boyington
214-598-0221
For more information about real estate and the DFW market, please visit my site at www.northtexasheroes.com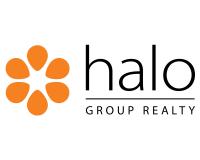 Author:
HGR LEADS
Phone:
214-239-1889
Dated:
September 2nd 2015
Views:
767
About HGR: ...