Should You Buy A Home If You Are Single
"Should I Buy a Home if I'm Single?"-Even if not spoken aloud, this is a question in the mind of many who are not married and considering embarking on a house-hunt. As a Realtor in DFW, I have had quite a few wide-eyed first-timers look at me with the glassy, confused stare and ask me if they should buy a home if not married or if not yet married. There are many varying views on whether you should buy a home or remain a renter if A) you're single or B) you're young. Four of the last five buyers I have personally helped buy a home are single (and three of those clients are women). Of course, the most important factor is how you personally feel about home-ownership. From the words of a local credit-repair professional in DFW, "You're paying someone's mortgage each month; it may as well be your own".
Emotional / Psychological Reasons: If you're single and considering buying a home, surely there is the emotional detachment of wanting to wait to buy a home with the person you marry. If this is that important to you, then by all means--wait. Just remember, with 2015 being the "Year of the Millennial Home-Buyer and many more "under 30's" in the marketplace, there's a good chance your significant other has already owned a home.
Home Maintenance: Home-maintenance issues and the ability to handle repairs are likely the most misunderstood situation for new home-buyers (at least in my experience). Sure, you can't call the maintenance man to change out a light bulb every time it burns out (though you can hire a handy-man for small tasks like this for a fee!), but a good home-warranty will help you avoid a lot of out-of-pocket expenses. A home-warranty functions like an insurance policy: should your HVAC go out and be covered, you may only have to pay a small service fee for the covered party to be repaired or replaced (with no other out-of-pocket costs!). Most of the time, the seller will pay the average annual cost of $500.00 the first year (have your Realtor negotiate this for you!). **Contact a Realtor for more information on home warranties and how home warranties work.
If the hassle of yard maintenance (although there are many lawn-care or landscape professionals in the DFW metroplex who would only charge you $25.00-30.00 per routine service). You could also consider buying a townhome or condo to avoid yard maintenance (just watch out for the monthly HOA fees which could easily escalate your payment). There are even quite a few townhomes and condos with very small yards that you could mow with a weed-eater!
The Fear of Forever: I know this look, and I've seen it often in the face of the first-time home-buyer. While the rest of know that the vast majority of people do NOT stay in their home for the duration of the 30-year note, many first-timers simply do not understand how this works. Some feel (and have voiced to me personally ((with fear in their eyes)) what if I don't like this home in 10-15 years (again...thinking they would have to live in the home for the full 30 years. This creates all sorts of doubts to the newby buyer: "What if I find the man / woman of my dreams?", "What if I find a better job elsewhere?", "What if I just get tired of this house?", "What if I can't handle it alone?", "Will this be the end of my carefree freedom?". This is where we, as the Realtors tilt our head, smile...and explain how equity works.

Financial: Financially speaking, if it makes sense to you and you can afford the up-front fees (down-payment, closing costs, several months prepaid taxes and insurance to start you out, along with a few misc. fees), then by all means-buy a house. With rates being lower than ever and likely only going to rise in the future, your mortgage payment will likely be much less than the rent you would pay for a comparable home (or even apartment). Afterall...when you move out of your rental home or apartment, the most you would earn back is your deposit (and usually not even that!). If you own a home and decide to sell it after 5 years....you'll earn a profit. Generally, this is thousands of dollars-especially in this sellers market. You can take this money, pocket or invest some of it to make yourself MORE money, or put down on your next larger, smaller, or just different home.
I Don't Know How This Works: Buying a home has a lot of moving parts. You may feel like it's a huge animal that could swallow you whole and never know what hit you. Don't let the unknown scare you out of buying a home. Part of our job as your Realtor is to guide you through the process, making sure you are protected and know "what's next". It's always helpful to do a little research on your own about the home-buying process so that you know what questions "to" ask. The first step of your home-search is to get qualified by a trusted loan officer (or have your Realtor recommend someone) to sort through loan options, and determine the sales price of the home to look for. (This also gives you a starting point should you need to work on a few things before being qualified. Not everyone is approved the first-time, so don't feel shamed if this happens to you). Some people were taught the wrong things to get "perfect credit", thus decreasing their credit scores instead of raising them.
Get Tips to Perfect Your Credit
This Sellers Market: No doubt, the sellers market (caused predominately by the influx of companies / people moving to North Texas, and decreasing inventory and increasing demand) has changed the game of home-buying. No more can you expect to get the seller to pay your closing costs and offer several thousand below market. You will be competing with multiple offers in most cases in the 250k and under range and this would cause your offer to immediately be thrown out. Now, that's not to say that there aren't areas in Texas or even North Texas which you can negotiate your closing costs to be paid. Just be very wary -- you want to buy a home in an area that will still sell in a buyers market...not just a sellers market. Otherwise, you may find yourself in a situation a few years down the road of not being able to sell your home very quickly, or worse-not getting the money out of it that you put into it (or the dreaded, "having to take money to the able"--never fun). Our negotiating for you as your Realtor has changed from "getting you the best deal" to "proving you to be the best / most qualified candidate" when compared to the pile of other offers. (Now, this doesn't mean you have to put ALL of your cards on the table ;-)
All in all, buying a home is a very personal decision. It's a decision that you, as the buyer, have to be comfortable with. There are many pros and cons in each person's mind that they have to consider before making the decision to become a home-owner. Do your homework, find a great Realtor who will be on your team, guiding you and watching out for your best interests, and ask a LOT of questions.
Ready to start your own home-buying journey or simply have questions? Feel free to contact me any time!
See What Amy Arey's Other Clients Are Saying About Her
Amy S. Arey, Realtor, CNE | Halo Group Realty, LLC | 214.901.1341-Cell

AmyAreyRealtor@Gmail.com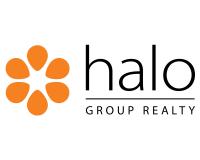 Author:
HGR LEADS
Phone:
214-239-1889
Dated:
November 2nd 2015
Views:
2,486
About HGR: ...