The 10
Blog Courtesy of D Magazine's Home/Design
Deciding between buying a preexisting home and building? You may have assumed that buying a preexisting home is a wiser financial decision. But building a new home can provide surprising financial benefits and opportunities to save. When you factor in all the exciting options available to you when creating a custom home, you may find that building a new home is the best option. Mark Mothan's team at Platinum Series highlights the benefits of building.
1. No Renovations
"It's more expensive to remodel than it is to build from the ground up. Before you start remodeling, you really don't know what's there. You open up a can of worms." –Ginny Burnside, Accountant
On top of the expense and unpredictability of renovating an older house, there's the challenge of finding the right contractors for the job. But working with a homebuilder takes hiring and negotiating out of the equation. Paul Steinbrecher, Senior Construction Superintendent at Platinum Series, explains, "There's a contractor for everything we do in the house. And most of them we've been working with for ten or fifteen years. They know what our product is like and they interact well with our homeowners."
2. A Guided Budget
"The budget is done here item by item. We go through the plans, foundation, painting…. it's all in a package: here's what the homeowner is spending." –Ginny Burnside, Accountant
Renovating an older home may seem more frugal, but costs can really add up. With a new home, homeowners can decide upfront how much they want to spend. Builders are familiar with costs and the accounting team stays up-to-date on how the cost of each element fits into the budget. "We try to keep homeowners open to the idea that costs could change a little bit based on your selections," explains Platinum Series accountant, Jessica Rogers. If homeowners do choose something more expensive, the Platinum Series team works to accommodate that. "We look for other places where we can move the numbers around to stay within budget," Jessica explains.
3. Ahead of the Trends
"My team strives to be ahead of the curve. That means incorporating the sleekest, most modern designs as well as uncovering art and materials from the other side of the globe." –Mark Molthan
If you have a passion for fashion, building a new home can be the experience of a lifetime. With an older house, homeowners inevitably debate over what stays and what goes, and often stick with a style or fixture they're less than crazy about. Planning a custom home allows you to be a step ahead of the trends, whether that means choosing the latest trim, installing sweeping steel frame windows, or creating a unique courtyard or outdoor living area.
4. Low Maintenance
"You put in the LED lighting and that's it. You're never changing a bulb, you're not doing anything to it for around 50,000 hours." –Brandon Magee, Construction Superintendent
It's no secret that older homes can require a lot of maintenance. The last thing homeowners want to do is move into a new house and discover that it has foundation problems or leaky plumbing. This isn't an issue with new homes. But building new can lower your maintenance responsibilities in more ways than one. Sure, new homes have zero wear and tear, but they're also more efficiently designed, which makes maintenance easier. Brandon Magee says that Platinum Series has been making more efficient homes with elements like LED lighting and sound batting to sound proof homes. "It really makes a difference," he says.
5. Energy Efficiency
"With Geothermal HVAC, you're basically just using your ground temperature to cool and heat your water. It's much more energy efficient." –Paul Steinbrecher, Senior Construction Superintendent
A well designed home doesn't just cut down on maintenance—it cuts down on energy use. "Energy efficiency-wise, we stay at the top of the level with our window glazing and our foam encapsulation of all the houses," says Brandon Magee. Platinum Series also keeps energy costs low by installing Geothermal HVAC in homes. This isn't something that can be added easily to a preexisting building; installing geothermal HVAC involves drilling wells between 250 and 300 feet deep, often below the building's foundation. By planning a home around the latest technology like Geothermal HVAC and LED lighting, homeowners can create more environmentally friendly spaces while cutting down on energy costs.
***
Check back with us next week to discover even more reasons to build a new home. In the meantime, learn more from our luxury home experts on thePlatinum Series blog.
On the House with Mark Molthan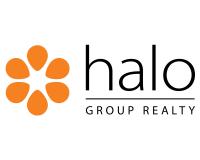 Author:
HGR LEADS
Phone:
214-239-1889
Dated:
April 2nd 2015
Views:
1,491
About HGR: ...