The Difference Between Market Value Appraised Value And Taxed Value
Home Value. The thought and understanding behind what makes up a home's value confuses many-especially with so many different terms that seem to relatively have the same (but different!) meaning. Some months back, I had a client's home listed (and under contract) as well as this client's "next" home under contract. I get a frantic call at a certain point in the transaction because she got her "appraisal" back and it wasn't nearly high enough to net the amount that was needed to put down on her next home. She sounded hopeless, thinking this entire domino affect was ruined. At this point, I was concerned until she mentioned she received the report in the mail. At this point, I knew it was the tax-appraisal she had received and NOT the home-appraisal. I smile, then begin explaining the differences between the two appraisals. Sometimes even very experienced buyers confuse the three types of home values. Oh, the many calls I've received wondering why a clients' home has dropped so significantly in this sellers market (after receiving their tax appraisal in the mail).
Let's explore:
Tax Appraisal: Politically correct, this should be termed a "tax-assessment". This is what a government employee uses to determine the amount of tax a home-owner will pay. (This has no bearing on what you can sell your home for). Ie: They drive by, snap a photo, run their evaluation and wha-la: determine your taxes.
Home Value / Market Value: Closely related to your appraisal value (but again-different ((confused yet? ;-), market value is the amount the general public is willing to pay for a specific item or product-in this case, your home. In a sellers market such as ours in North Texas, where homes are selling in a matter of hours, with the bidding wars and multiple offers, buyers may be willing to pay over appraised value in a situation where the appraisals are having a hard time catching up with the sales prices. *Supply and demand: market value is driven up by consumer demand.
Appraisal Value: This is an evaluation of a home's value by a licensed home appraiser, generally during the home-loan process (required by the lender). The appraiser will pull "comps" of likes homes that have sold in the area, come inside the home and take measurements and photos of the interior and exterior. This evaluation is a guide to how much money the lender will loan. The loan to value is based on the appraised value. This will be substantially different from your taxed value or "taxed assessment". Still have questions on home-value? I'm only a call / text or email away, and of course, I would always love to earn your business or referral business for anyone looking to build / buy / sell in North Texas!
Amy S. Arey, Realtor | Halo Group Realty, LLC

AmyAreyRealtor@Gmail.com | www.Aarey.HaloAgent.com | 214.901.1341
Search for Homes anywhere in North Texas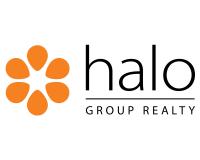 Author:
HGR LEADS
Phone:
214-239-1889
Dated:
July 1st 2015
Views:
1,017
About HGR: ...