Thinking About Buying A House
Thinking about buying a house?

Think spaciousness, quietness, ability to be creative.

Thinking about buying a house? If you need to be convinced, we have some goods reasons why you should buy instead of rent. If you are renting now, think about these things: monthly rent payments down the drain, noisy neighbors, parking and walking to your front door. When you purchase your own home, not only does that house become yours, but you also end up saving money in tax deductions. Having more independence and using your own decorative creativity adds to your quality of life as a homeowner. When you buy your own home, you enjoy more tranquility and personal space. Think cheaper monthly payments, investment, future value. Still thinking about buying a house? Allow me to make a few more points. When you rent a house or apartment, the check you write every month is money you'll never see again. Not only that but you're paying for something that will never be yours. Most people that rent don't realize that monthly mortgages can be the same or cheaper than rent. And if the value of your house increases, you have an even more valuable investment. Think king or queen of your own palace, home sweet home. Are you still thinking about buying a house? There are so many good reasons to buy instead of rent. There are definitely downsides to everything. Make a list of your pros and cons to help you make a final decision. If you can come up with more pros than cons, you may be ready to move forward and start searching for that new home. But don't get in a rush to find one once the decision is made to buy. We can hurry or we can find your dream home.
Call us today to help you in the search for your dream home. We will be happy to be a part of that process. A Better Way to Buy and Sell Real EstateThis is a one-stop real estate website for all your home buying and selling needs in the North Dallas area. Contact us if you'd like more information on finding your dream home or preparing to sell your home.Rhonda & Cutberto Salas _www.salashometeam.com_HaloGroup Realty LLC_ info@salashometeam.com_ 214-598-1149 or 214- 336- 7831.www.micasaendallas.com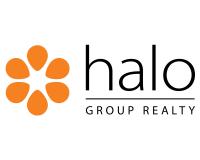 Author:
HGR LEADS
Phone:
214-239-1889
Dated:
January 16th 2014
Views:
4,696
About HGR: ...