Trophy Club Garage Sale
Trophy Club semi-annual garage sale is May 3rd from 8 am – 2 pm! If you love a good garage sale… then you will not one to miss this weekend! There are sure to be great finds and I'm sure some of the friendly neighbors here in Trophy Club will be selling drinks, hot dogs and hamburgers to boot! What a great opportunity to mingle with your neighbors, see the town and meet the residents and just enjoy a beautiful day in the community! I'm sure there will be a few jewels to be found throughout the day. If you are a Trophy Club resident and would like to participate in the semi-annual sale you can clean out those overflowing closets, reach up into your filled attic and rid your garage of all that clutter and get ready to sell, sell, sell! This sale should be bigger than ever as advertising will go out to an additional 5,000 to 10,000 potential customers via email, newsletters and mailings from two of our major charitable recipients. Start cleaning out those closets and get ready for this popular event! Step 1: Get your permit from Tom Thumb or the Sassy Flamingo ;
Step 2: Get up early and set your "treasures" on your drive-way;
Step 3: Wheel 'n deal with your customers until mid-afternoon for the best price;
Step 4: Use the money to buy more "treasures!" Locator maps are sold at the town entrances for $1.00 on the morning of the sale. The proceeds from these events go to benefit local charities in Denton and Tarrant Counties. Twice a year, the town of Trophy Club and the Trophy Club Women's Club partner to sponsor a town-wide garage sale. The Club works with the Town to sell permits and provide maps of the participating residents.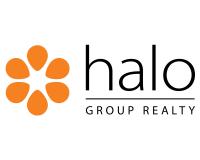 Author:
HGR LEADS
Phone:
214-239-1889
Dated:
April 29th 2014
Views:
2,278
About HGR: ...