When To Sell Your Home
Do you ever get the sense that we are always waiting to be ready.
Waiting for that perfect moment to act. Waiting for things to be just right before we make a decision.

It's no different with Real Estate.

I'm often asked: "Is it a good time to sell?" "When should I sell?" "Shouldn't I wait to sell?" Etc.

I also often hear: "I'm not quite ready to sell." "I'll wait till the market stabilizes." "I'm afraid if I sell I'll lose money." "I'm scared I won't find anything to replace my home."

This begs the question then: "When is the best time to sell?"

Truth be told it will depend on your individual circumstances and what you are wanting to achieve. I do know this, that it is best to make a choice and stick to it. Consult a 'good' realtor one who is not just focused on her commission but rather seeks to make sure you make the right choice. Once you have weighed up your situation - make a choice - don't vacillate!

I also do know this, that it is a sellers market and if you have a half decent property a realtor will have no problem selling it. In fact the challenge agents are facing is finding inventory for their buyers and having to deal with buyers who because of this shortage will get drawn into a bidding war with other potential buyers, making the current sellers market a somewhat crazy place to be at the moment.

Keep positive and good luck!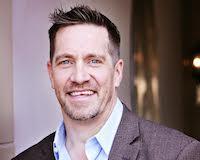 Author:
Lars Lofstrand
Phone:
972-672-8069
Dated:
May 11th 2014
Views:
3,138
About Lars: We understand that buying or selling a home is probably the largest investment decision that you wil...