Why Realtors Ask For Preapproval Letters Prior To Showing Homes
Requesting a buyer to send over a preapproval letter prior to showing property (or even meeting) these days is not an uncommon practice. It shouldn't be taken as an insult to your integrity, credit worthiness or anything of the like. We (as Realtors) are not only asking you to do this to protect ourselves, but you as well. We aren't being lazy or lacking customer-service. We are making sure you are lined up for success in your home-buying experience.

First and foremost, let me begin by telling you that I've been a licensed Realtor since 2001. In the beginning of my career, I would show property to any buyer without first making sure they were approved. I was new in the business and simply did not know any better. What I didn't realize, is that there is, unfortunately, a LOT of fraud out there, with not only people pretending to be other people to online predators attempting to get "up close and personal" with female Realtors, but also people who simply like to "sight-see" and truly can't afford a $300,000 home (much less the million-dollar home they are contacting us to see). Sure, it's fun to look at model homes and look at the decor and see high-end furnishings...but this is a business and that's what pinterest is for. I have also learned over the years...that people who "are" serious and are approved, generally have no problem when asked for a preapproval letter and don't even question it, for that matter.

Getting a preapproval letter establishes several things:

1) You are who you say you are.
Again, this is not an insult to your character. We may not know you from Adam...much less your payment history, credit worthiness and income level. This is why loan officers "exist". There are catty people out there who get jealous or insecure for who knows what and pretend to be other people. I've personally had an ex-boyfriend's friend from WAY back contact me (because they had too much time on their hands and wanted to waste mine?) pretending to be someone else. I take my business very seriously. I don't have time to deal with fictitious buyers.
Safety is also a huge concern. Put yourselves in our (Realtors') You're meeting strangers in sometimes vacant houses whom you don't know a thing about. I need not remind you of the cases of Realtors being murdered. A "facebook friend" is still a stranger. (How much do you "really" know about the people who have been on your facebook friends list for 5 years?). Think about how many potentially "fake" profiles you have questioned on your friends list. They may be harmless, but I, for one, would rather not find out the hard way. You may argue that a murderer can still have an exemplary credit score, but this is not what we are trying to establish in this case-(You are who you say you are and that you're looking for a house to buy, not trying to meet us for deceitful reasons). I've tried explaining this to someone before who sarcastically said "Well, what protects "me" from "you"? My response? "Good question. My fingerprints are on file with the state of texas on the TREC website. You can go get fingerprinted and I can check those, but I just need a preapproval letter".

I've also had a situation with a fraudulent buyer from Trulia which I "never" hope to encounter again. I spent a LOT of time on this buyer from another country who had a fictitious loan officer. The first red flag I should have noticed was that the loan officer's preapproval letter (when looking back) had no contact information on it. This was a story in itself, but the buyers were very much smooth-talkers and I "try" to look for the best in people and believe them (not to mention, we have an ethical duty to represent and fight for our clients). Luckily, the agent on the other end of the transaction was very experienced and had encountered a similar situation in her career and knew that "I" was not involved in any of the fraud.
Stating you are a "cash buyer" does not mean that removes you from proving you are qualified. If this was the case, every "sight-see-er" would just state they were a "cash buyer" to remove themselves from the crucial qualification step (and some still try). Just as a buyer with a home loan should have a pre-approval letter, you as a cash buyer should also have a "proof of funds" (this is generally a bank account showing that the balance of the sales price of the property you intend to purchase is in the account). Most just white out their personal information, leaving their name to prove that it is, in fact, their account.
I had a buyer just yesterday contact me to show him property but seemed to be offended when I asked for a preapproval letter. He declined, calling me "lazy and overly-zealous" then added that he was a "cash buyer" and that I "missed out". We make the same percentage on the sale of a home whether it is cash or financed. Whether you can close next week or the end of the month via a financing method makes no difference to me. What "does" matter is that we will have a good working relationship and name-calling does not necessarily lead me to believe that you are A) a professional or B) telling the truth.

2) Inaccuracies on Credit Reports
I've had many a buyer who had information on their credit report that has put a halt on their home-search for various reasons. Perhaps they cosigned on an apartment for someone and that person left owing a balance and didn't both telling the cosigner. Perhaps the information reported was truly someone else with a similar name or social (it happens!). Either way, these are items that can affect you buying a home and take some time to correct or remove. The house you wanted to see and intended to buy is now something you can not move forward with until you correct these items.

I don't need to remind anyone how hot of a sellers market that we are in, in North Texas or the shortage of inventory that we have experienced, forcing multiple full price and over-full price offers everywhere. That being said, that home you wanted to see likely will not be there (especially if listed under $300k) in 30 days (the least amount of time it generally takes credit bureaus to report new or changes information).

I recently had a buyer who pressed on and on about seeing a property and was not yet approved. She finally took the 15 minutes to submit an application to get approval to see the property. When we got there, the seller complained for about 20 minutes about why her house sale had fallen through and it wasted time, put them in a bad situation since they were relocating because the original buyer's financing had fallen through. They had already moved out, forcing them to put the home back on the market again. The seller made the comment "What is going on with today's Real Estate Agents...are they not making sure their clients are approved before taking them out to show them property"? If YOU were a seller and had to get your family out of the house on a Sunday afternoon and put up the dogs for a buyer who you later found out did not have financing in place....how would that make "you" feel?

3) Changing Home-Loan Guidelines
If you haven't purchased a home in 10-20 years (even if you did have "7 homes in your lifetime with no problem before), I don't need to tell you that home-loan guidelines on qualification have changed...and are still changing. If I question a situation on a particular scenario, I always ask feedback from the loan officer since they would know of any changing loan qualifications in their field (likely before we would) just to "make sure".
Just because you "own three businesses" doesn't mean you are qualified. Self-employment guidelines have drastically changed over the past couple of years and you may not be able to qualify for what you think you would have. A "Newbie" Realtor may make the same initial mistakes that I did at the beginning of my career and show any Tom, Dick, or Harry to hope to get that "next sale". However, any of us who have seen the ins and outs of the various scenarios I have just mentioned will tell you that it's always better to do your due-diligence and make sure you have your ducks in a row to purchase your home. It's okay if you are not currently qualified-we can help you get there and do so with clients every day. If you state you "won't have any problem getting approved" but refuse to get preapproved, this signifies a red flag to us. If you are, indeed qualified, why take offense of us asking you to prove it to us?
4) The Obvious
I. like most Realtors, can be very competitive when it comes to fighting for our clients and getting them the home they want. That being said, we want to line you up for success. We want "our client" to be the one who comes out on top on a multiple offer scenario. When we begin looking at homes and you find one you fall in love with, you may think you have time to go home, log online, or call up your favorite banker, credit union or mortgage professional to have them send over a new preapproval letter. However, times have changed. Even if they can get to you "that same day" it may be too late. Most listing agents will not present an offer to their sellers without a preapproval letter. They are protecting their client (the seller) and making sure the deal would not fall through over financing should they decide to move forward on the transaction with a particular buyer. You may say "Well, then it wasn't meant to be" but how many times do you want this to happen before you feel otherwise?? If you like a home and you are up against two other offers--both full price and both financed, and although you are a "cash buyer" with no documentation to prove it....do you really think they are going to choose your offer over another qualified buyer who is "ready to go" and will likely be more prepared to make it to the closing table? We are not trying to offend when inquiring of your credit-worthiness. It's a (huge) part of our job. I hope if you had qualms over why we do this (prior to reading this) that I've cleared up a lot of the misconceptions and questions.

"You" may "know" you are approved, but we don't.

Amy S. Arey, Realtor | Halo Group Realty
214.901.1341-Cell | AmyAreyRealtor@Gmail.com
www.Aarey.HaloAgent.com | www.MckinneyRealEstateInfo.com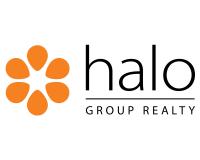 Author:
HGR LEADS
Phone:
214-239-1889
Dated:
November 5th 2015
Views:
2,086
About HGR: ...