Why Texas Wont Get Busted Again By Low Oil Prices
This time is different, and not by accident. Oil prices have fallen by more than half since last summer, prompting cuts in energy jobs and rig counts. That is stoking fears of a deep downturn in the state's economy. But Texas is less vulnerable to the kind of oil shock that derailed the state in the 1980s, and that's by design. Almost 30 years ago, when the oil industry collapse put the state in a fiscal crisis, political and business leaders set out to diversify the economy and its tax base. They launched economic development programs and recruited a wide range of employers, an aggressive approach that's been refined and copied elsewhere. They expanded the sales tax base to more products and business services. Licenses, fees and the lottery became more important contributors. A rainy day fund was created to siphon off future gains from oil and gas and provide a safety net for the next emergency. Now, the fund has $8.5 billion, and the comptroller projects it will grow to $11 billion in two years. All these initiatives helped diversify the Texas economy and make it less dependent on oil. In 1982, taxes on oil and gas production accounted for almost 18 percent of state revenue. Last year, the share was 5.5 percent. Last week, the comptroller projected 3 percent growth for 2015. That's down from a 3.7 percent gain in real gross state product last year. He cited the decline in oil prices and possibility of a slowdown in global growth. While the energy business is under pressure, other sectors are growing fast. Local governments, which lost workers for almost two years, have been adding teachers, cops and firefighters at a rapid clip. If he's right, the state economy will roll on, even as the oil and gas industry pulls back. Decades ago, that's exactly how Texas leaders envisioned it.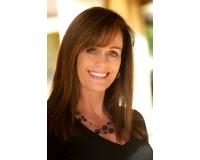 Author:
Brenda Kinsey
Phone:
940-736-6599
Dated:
January 23rd 2015
Views:
1,251
About Brenda: Brenda Kinsey and Brendan Duffey, the founding partners of B2 HomeTeam with Halo Group Realty have b...