Will Low Gas Prices Stall Texas Boom
The answer: NO!
In the last couple of weeks a report by Fitch in New York, an analytic ratings firm, predicted that the Texas economy will slow, even possibly collapse, due to oil dropping from $106 per barrel to around $50 per barrel because of less demand and increased production. In a word from other economists – the Fitch analysis is hogwash, and its prediction has more to do with politics than reality. Yes, there will be a small downturn in West and South Texas with layoffs from the drilling companies. But it will have little to no effect in the major cities across Texas, and especially Dallas. In the 1986 the collapse of oil prices sent Texas into a deep recession. But today oil is only 11 percent of the Texas economy. Texas has grown considerably and greatly diversified its work force. And cities such as Dallas have boomed in technology, health and finance. Most economists believe that there is little that can stop the North Texas boom.
- Excerpts from Dallas Morning News, December 26, 2014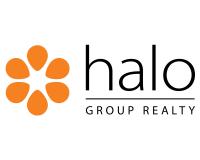 Author:
HGR LEADS
Phone:
214-239-1889
Dated:
January 29th 2015
Views:
1,702
About HGR: ...