Wondering Why Your Home Hasnt Sold
"Why Has My Home Not Sold?!"
There you are...90 days after putting your home on the market...a few potential "new" homes picked out...and not only not a single offer in sight, but slowings have come to a screeching HALT. What has happened? Why have other homes in the neighborhood moved faster than yours? THREE THINGS influence the sale of a property: 1) Location 2) Aesthetic Quality and 3)Price.
Let's explore:


1) Location: I absolutely love to work the sale-side of a transaction, and firmly believe that there is a buyer for every home. (Someone else's trash your treasure? ;-) The golf-course lots that may be appealing to one buyer may not even be a thought in the mind of a homeowner who once lived on a golf-course lot and had one-too-many golf-balls hit his window. The lake-view that some may find appealing may be disregarded by someone who feels they attract bothersome misquitos. The overly-ornate house may be the perfect home for someone searching for that niche piece of property. The key is to 1) know your competitor and what they offer and play up your positives and down-play the negatives.

2) Aesthetic Quality: This is not just about what your home "looks" like. Think about touching all senses...what does your home 1) look, 2) feel, and yes...even 3) "smell".


3) Smell : (In helping one of my friends find a home a few years back, there was a home that stood out...the home in which she, her husband and their children live in today, in which we termed "the apple pie house". It stood out because of the wonderfully fragrant apple pie candle smell that filled the entire house (unlit, by the way). It created a "homey" feel and left an impression. I'm not a fan of candles because of the fire hazards, but vanilla glade plug-ins work GREAT. If there IS a particular odor (pet smell, cigarette, etc....don't just MASK it...it WILL be uncovered :) Fix the problem first, then add the scent).


4) Sound like? (I will also add "taste" for open house situations). Put on light jazz music to set the mood, turn all of the blinds 3/4 of the way up so that sun comes in, and the rooms appear more open, make sure there is a neutral pleasant scent.


Exercise: Park your car in the front of your home at the curb with a notepad in hand. Put yourself in a different mindset for a moment--that of the potential buyer. Even in this heat, is your grass as green as it could be? How would you grade the overall curb-appeal? If you have a green thumb, great, otherwise, this is NOT the time to take up landscaping...leave it to the professionals (or ask us for references who can help) to ensure the best appearance possible. Are there cobwebs above your door? Is it in need of powerwashing? Is the fence in need of staining? (A small investment now could reap you rewards later). Remember, a buyers first impression of your home is going to be the lasting one. It could also mean the difference of a home the potential buyer may drive up to then decide to not even go in because something on the outside made them feel that the interior (or worse-structure) of the home was not taken care of. (Do you have scheduled appointments that are not "showing up"? This could be the problem. Once inside...look around-how does it feel? Is it cluttered with personal belongings? (Make sure to take down all personal photos from your home before putting on the market-you want the potential buyer focused the features of your home....not what you did on family vacation :) Clean everything from the kitchen counter so that the counterspace feels as spacious as possible. Make sure toys, shoes, etc are in "stash boxes" which you can quickly throw things in and push under a bed or stack neatly in the garage for showings. (That being said...do NOT cancel appointments unless absolutely necessary. It's a numbers game and if they can't go in, they aren't going to buy it...but they may buy your neighbors, of whom they got to see). Make sure vanity areas, toilets, tubs, floors and windows are SPOTLESS. These things are a reflection of the entire "upkeep" of your home. Now is not the time to scare away an otherwise interested buyer. Even if you typically do not use one, it may help to have the assistance of a cleaning service while your home is on the market.3) Price -Price can ALWAYS overcome the latter two issues. Is your home priced competitively? When listing your home, your Realtor should have ran comps to determine what homes are selling for and what yours should be listed at. Some sellers feel that listing higher in the beginning gives buyers an opportunity to "make an offer" that they feel is fair. Unfortunately, this is just NOT the case. While listed "too high", you may be losing out on the qualified buyers who WOULD have been interested in your home. Something else also happens...when your home sits on the market, buyers and Realtors alike begin to wonder what's "wrong with it" and may bypass it. Is YOUR home priced competitively? A great way to find out is to go look at OTHERS near you which are priced in the same range. Are you in need of a decrease in price? Just yesterday, I had a potential seller contact me who had purchased a home, loaded it with upgrades and listed it for top dollar. He had it listed with a different realtor..in which the listing expired. He says to me..."I don't know why the home hasn't sold, I really think it's worth $400k". My response? "Market value is what the general public is willing to pay for a particular property. YOU may feel it's worth $400k and "I" may feel it's worth $400k, but if your home has not sold, and the general public is not willing to pay $400k, then your home is not listed at market value, and is priced too high.
Obviously, the top 3 factors must be coupled by a creative, focused marketing plan by a Realtor who knows your goals, the market, and cares about your best interests.
Amy S. Arey, Realtor | Halo Group Realty, LLC | 214.901.1341-Cell
Want to know YOUR Home's Value? click here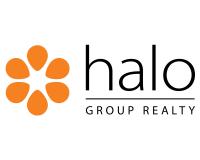 Author:
HGR LEADS
Phone:
214-239-1889
Dated:
January 25th 2016
Views:
2,378
About HGR: ...