You Say I Cant Do What
During the past several years, I've had more and more single or divorced females contacting me to buy a home. Buying a home can be a daunting process for the first-time buyer, much less for someone who also has the stress of buying a home "being a single woman" (especially with all of the negative "horror stories" one might hear from "well-meaning" family and friends of all of the horrible things that could happen that you may not be able to take care of alone), especially with not understanding warranties, repairs, or the process to follow should a repair-emergency come up. Lord forbid the home fall down a month after you purchase it :) Many of these clients have started the process with me to end up mid-search becoming afraid of these very things-repairs. I've had a few people tell me "I'm afraid of what would happen if something falls apart or breaks".
I feel society has put a lot of negative attention on telling us what we "can't" do. (Many of the aforementioned clients were very strong, rational women, who were simply letting others' insecurities get to them and prevent them from their dreams). Don't let someone do this to you; arm yourself with information and protect yourself with a home-warranty that covers your major appliances...and then some! (Should a needed repair such as a plumbing leak happen, simply call your warranty company so that they can appoint a service-technician). You don't have to know how to "fix" the problem yourself. Of course, it's always good to have a few handymen (or "persons") around as well. Don't have these people in your life? Ask your Realtor...they will be able to appointment a few great handymen ("persons" ;-) or contractors for you.
On that note, while browsing blog-posts on LinkedIn the other day, I came across one that I was VERY impressed with, written by the founder and owner of the company-Jo Ellen Soesbee of "Toolbox TomGirl, LLC". Jo Ellen and her company pride themselves on empowering women (to do things they thought they couldn't do, from the most simplistic "fixes" to the most intricate remodeling projects). Jo Ellen travels nationwide, teaching / publicly speaking on this very subject, the basis of what she has built her company on. I was so impressed with what I was reading, that I had to send her an email. To my surprise, she responded back--in great detail.
I encourage anyone who is a female buying a home alone (or just wants to learn a few things, or enjoys home-remodeling) to check out her blog and her company: www.ToolboxTomgirl.com, along with:
Top 25 Tips Every Toolbox TomGirl Should Know
Feel free to contact me if you're considering buying a home-whether coupled or single, I will guide you through the transaction and the path to home-ownership. I'm always open to questions and concerns about the home-buying process and what to expect. Whether a condo in Dallas, or a single-family home in one of the many suburbs of North Texas, we will find one that's right for you!
__________________
Amy S. Arey, Realtor | Halo Group Realty, LLC | 214.901.1341-Cell
AmyAreyRealtor@Gmail.com
www.Aarey.HaloAgent.com | www.MckinneyRealEstateInfo.com | www.NorthTexasLakeFrontHomes.com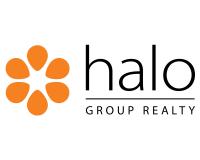 Author:
HGR LEADS
Phone:
214-239-1889
Dated:
February 17th 2016
Views:
1,418
About HGR: ...