Its Time We Had A Realistic Discussion About Your Homes Value
When you go to sell your house, there's a good chance you're not going to agree with what a real estate agent suggests for a list price.

It's one of the most common issues real estate agents deal with, and help homeowners understand.

Problem is... many homeowners don't necessarily see it as agents trying to help them, so much as convince them to do something they don't want to do.

Naturally, you want as much as you can get for your home. And, you'll certainly have your own opinion on the value of your home. You're totally entitled to your opinion. And it's totally your call to ignore the agent's advice, and list your house for as much as you like... if the agent is still willing to work with you.

But if the agent is not willing to, it doesn't matter, you can always find any number of agents who will put it on the market for as high of a price as you want.

But, it might be the biggest mistake you can make...

In the least, you'll just waste your time. (And the agent's time.)

But, it could also lose you money, instead of make you money...

There's lots of ways this happens, but one of the biggest reasons is that the longer you are on the market, the more it impacts how buyers perceive your home, and what it is worth.

And that is hard to hide...

It has become more and more of an issue as so much data and information has become available online. Like, how long a house has been on the market, and how many times it has been listed without selling.

So, the best thing to do, is list your home based upon the current market data... not what you want, wish, or think.

When it comes to pricing your home for sale, Jack Welch, former CEO of General Electric, has such an appropriate quote...

"Face reality as it is, not as it was or as you wish it to be."





Let's break that down and apply it to pricing your home... starting in reverse.


As You Wish It To Be
This is so human, isn't it? Everybody has things in life they wish were different and better.
C'mon, we all wish we were millionaires. Or even just hundred-thousandaires. But why wish for just hundreds of thousands. Almost everyone wishes beyond that. Why not? It's a wish. No harm in that. It might even motivate you to do something that gets you there...

Because you can certainly do things to make it your reality. But you're probably not going to just wish yourself into becoming a millionaire. And you're probably not going to become a millionaire by simply doing whatever it is you have been doing, which has not gotten you there yet.

But there's hope. Always hope.

And so it is when many homeowners want to sell their home.

Not to say that everyone thinks that their home is worth a million dollars. But almost every owner feels like their home is worth a good amount more than the actual market value. Usually by tens of thousands of dollars. Regardless of price range.

But the market value is based upon what buyers have paid for similar homes recently. So you need to base your price against the prices similar homes have sold for.

You can't expect your 3 bed, 1 bath Ranch style home, to sell for as much as a 4 bed, 3 bath Colonial in a similar (or better) location and condition than yours.

You can wish it would. But it probably won't.

With that said, you can make your home worth as much as a 4 bed, 3 bath Colonial... if you make it into one. But the point being... you would need to do something to make it so, not just wish it were.

Not As It Was
A lot of times, when they hear how much their home is worth in the current market, say something along the lines of...

"There's no way my house is only worth $525,000. Back in 2005 my house would have gone for $700,000! And, sure, I know that the market was crazy high back then, and the market took a dive. But the market is bouncing back now. So, I can't see asking anything less than $650,000."

OK. Deep breath. Phew. Here we go...

Half the time, you can't even prove that a house would have sold for, say, $700,000 back in 2005. That is often just what an owner personally thought it was worth in their mind. But that was never tested. The chances are... it wasn't worth that back then. Or ever.

But, let's just say it was worth $700,000 back in 2005. And now it truly is only worth $525,000. That is the reality. Now. And that is all you can deal with. You can decide not to sell. Wait out the market until prices go up to a point you are happy with.

You cannot, however, turn back time. You can't price your home based upon such distant history... as it was. It won't do you any good.
Face Reality As It Is
It is that "simple". But yet, so hard.

So many homeowners overprice their homes, and lose money in many ways by not facing reality as it is.

And a lot of real estate agents reluctantly allow homeowners to do it.

It takes a pretty special agent to be firm about pricing with a homeowner. Because many agents will do as you wish. And they'll put your house on the market and wish right along with you.

First, they'll wish for a miracle...

Then, they'll wish they were firmer with you on the price to begin with...

And the whole entire time, they'll wish that you would just lower your price already...

And they will bring up lowering your price. Constantly. And you will be annoyed. And feel like that's all they are doing. And you'll start thinking about who the next agent you hire will be, once your listing contract expires with the agent who did as you wished.

So, save yourself some time, aggravation, and make as much money as you can and should on your home, by facing reality as it is, not as it was or as you wish it to be.

You're better off listening to and hiring an agent, like myself, who is firm about your market value, and helping you face reality, than you are working with an agent who is, well... wishy-washy.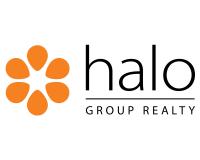 Author:
HGR LEADS
Phone:
214-239-1889
Dated:
March 1st 2017
Views:
885
About HGR: ...