10 Ways To Add Curb Appeal To Your Home
So often the smallest improvements can have a big impact on the over all appeal of your home. Here are some tips! 1. Paint- Add a fresh coat of paint to your shutters and trim for a pick me up. 2. Add Trim- It is all in the details. Adding Dentil Molding provides instant character.3. Upgrade Porch Rails- Replace rusty iron railing with Chippendale railing to add southern charm.4. New Roof- This is a huge expense most homeowners dread. Luckily, replacing an aged roof not only boots curb appeal, it adds value to your home!5. Front Door Makeover- Your front door is the perfect place to make a statement and show some personality. 6. Add Planters- A great way to incorporate color is with planters full of flowers. 7. Outdoor Lighting- Solar powered path lights are budget friendly and no installation required.8. Landscaping- Trimming the bushes and adding fresh mulch to the mix takes little effort and goes a long way.9. Mailbox Makeover- If you have a wooden post mailbox, try painting the post and add new numbers. Another idea is to add a small flower bed around it. 10. Add Greenery- Try Ivy over the garage or window boxes of low maintenance flowers.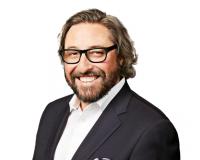 Thank you for taking part in the Halo experience. Our plan is simple--Learn--Work--Share. This is the motto we use when serving our clients, our agents, and most importantly our community. ....