10 Ways To Instantly Transform Your Space On A Budget
Transforming the look of your home doesn't necessarily mean you have to completely renovate your home to give it an updated look. There are many quick tips that are amazingly easy on the pocketbook, and yet give a powerful punch to your interior's look. Whether listing your home, or just craving a little enhancement to your living space, below are 10 quick tips to easily transform the look of you home (on a budget!).
1. Wall Paint- Let's take a look at the obvious. Updating your space by painting can create one of the most dynamic changes. With an average of $200.o0 a room for custom paint, if you have the time, paint the large areas yourself, then pay a professional $40.00 per room to "cut in".
"After"
"Before"
Look at the change and the impact (which brings me to my next item of discussion....)
2. Change Your Bedding- Notice the difference in the "before" and "after" above. Pick three colors and utilize the rule of "3's" --Three colors, three different ways, three different times. Add throw-pillows to pull the look together.
3. Enhance Your Baseboards- adding trim an inch between your existing baseboards and painting in between can make an amazing difference. The same goes for crown molding.
4. Replace your fixtures....or paint them. That's right, now with the help of Oil Rubbed Bronze Paint. Bye-Bye Brass!
5. Grout Stain- You would be amazing at what a difference this stuff will make in the look of your tile! Polystain is what I used on my own project. This can be used on shower-tiles as well as floor tiles. (A little tip that the man at Home-Depot gave me: If your tile is white, or off-white, don't use white stain...it will make your actual tiles look dingy in comparison; go a shade darker than your tile to make them "pop").
6. Paint your cabinets- This is quite the tedious job but can make a huge impact as far as updating a home on a budget goes. Thanks to Ann Sloan Chalk paint and today's trend for glazed cabinets, you're sure to find an updated look that matches your wanted decor-trend or look.
7. Extend Your Cabinets- Don't have 42-inch cabinets? No worries. Just nail a 1 by 4 above your existing cabinets, then add molding, Paint, and Wha-la!
8. Paint Your Doors Black- Did you know that it's a "Designers' Secret" to paint interior doors black to instantly make a space look more expensive?
9. Accessorize! A few coordinating throw-pillows or printed framed art can do wonders to make your space come alive!
10. Declutter- Last but not least...the very best way (and least-expensive!) way to make your place come to life? De-clutter. Get rid of the items that are no longer in use or that don't provide the space with the "energy" you hope to achieve.
Need to go beyond and get prelisting tips before putting your home on the market or need the advice or recommendation of a professional designer in the Dallas-area? Contact me-I'd be happy to answer any questions that you may need and connect you with the right individuals!
SEARCH FOR HOMES THAT HAVE BEEN REMODELED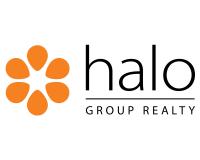 Author:
HGR LEADS
Phone:
214-239-1889
Dated:
April 7th 2015
Views:
1,495
About HGR: ...