12 Inexpensive Tricks To Instantly Boost Your Homes Quality And Appearance
Boosting curb appeal is a great way to increase the appearance and quality of your home. Undo to popular belief, you DO NOT have to spend a fortune (quite the contrary!) on updating and upgrading to make your home more valuable or increase the sales price. The "Value" of your home is determined by "what the general public would willingly pay for your home". If your home feels and looks more attractive...guess what--you're well on your way to a higher sales price (or increasing your homes value for a future sale!).

Below are 12 ways to add pizzazz to your home without breaking the bank:

1) Make sure sure the grass is nicely cut, bushes are trimmed and the lawn is green and appears well-taken care of.
2) MULCH! Fresh mulch and just pop of color at the entrance can do wonders to create an overall "improved impression" of your home!
3) Put a fresh coat of paint on your door--it's the first impression that people see of your home.
4) Clean windows inside and out.
5) Have a clean, inviting entrance, foyer area (make sure it's not stacked with shoes, other items!). Put FRESH flowers out in a vase.
6) Make sure the home has had an overall cleaning, scrubbing--enlist in the aid of a cleaning service if needed for a deep-down clean!
7) Make sure the home "smells" clean and fresh and isn't simply "masked" by plug ins.
8) Neutralize, neutralize, neutralize! Faux is out. Neutralize those walls with something that is appealing to a large, overall audience. If you can do a great job and cut in without making it look like a "do-it-yourself" job-go for it (otherwise, you can budget on spending approximately $200.00 a room on average). Sometimes, you can also get a bargain if you paint the majority of the room yourself, then hire a painting company to come in and get the areas you can not reach or that you don't want to "cut in" on so it still has the look of a "professional" paint-job.
9) Invest in new bedding. You don't have to spend a fortune and buyers won't care that you don't have designer bedding (it's not coming with the home after-all!), but they WILL care if it looks nice and will create a different overall "feel" of the room and the home. Bed-Bath and Beyond has great bargains for bedding, and your neighborhood Marshall's carries deals on "bed-in-a-bag" as low as $50.00 sometimes. Take a look below at the difference in what bedding can make:
"Before"
"After"
10) Lighting-See the difference even in the "before" and "after" photos above from Hosking Interiors? Lighting not only adds the element of "light" but helps to set the mood. If a room is dark, buyers don't see just as a "dark room", they see it as "dreary" (and no one wants a dreary house!). If you have a room that doesn't get much natural light, add floor-lamps. Add accent lighting to night-stands, bathroom counters, and even the kitchen bar to add more "mood" to your room. "Spotlights" hidden behind floor lamps add a nice touch and create a big difference, too.
11) Frame your windows. You don't have to spend a fortune on designer-drapes. Pinterest has some great tips on making "no-sew" Roman blinds.
You can also go to home-depot, buy a few drop-cloths (yes, I said drop-cloths), buy a few packs of curtain-hanging hooks, and wha-la:
You can also make a custom shower-curtain from these if you'd like to get really crafty:
12) Accents: Get out your good china, set the table as if a really important dinner-guest was coming (complete with dining ware, silverware, wine and water goblets, and yes--another vase of fresh flowers OR a really interesting art piece for your centerpiece).
Pillows! Accent-pillows are great for adding a touch of color (and remember the rule of 3's: three colors, three different ways, three different times). Use colors you are already working with in your living room or "pull" colors from your rug and use those same accent-colors for your pillows:

Need more suggestions on selling your home? Adding Value to your Home? Contact me any time; I'd love to help!
Amy S. Arey, Realtor | Halo Group Realty, LLC | 214.901.1341-Cell

www.aarey.haloagent.com | www.MckinneyRealEstateInfo.com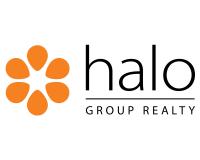 Author:
HGR LEADS
Phone:
214-239-1889
Dated:
April 25th 2016
Views:
2,251
About HGR: ...