Study Reveals Starbucks Effect On Home Prices
Having a Starbucks open near a neighborhood could increase nearby home values, potentially by a few thousand dollars, a new study from Harvard Business School finds. The study's authors focused on gentrification of neighborhoods using Yelp data, but discovered the "Starbucks effect" during their research.
Harvard economics professor Edward Glaeser says he believes the home price rises are not due to the actual Starbucks opening but may be more of an indicator of affluent customers in the area.
"The presence of a Starbucks is far less important than whether the community has people who consume Starbucks," Glaeser notes in the paper. "Consequently, we think that this variable is likely to be a proxy for gentrification itself. … The most natural hypothesis to us is that restaurants respond to exogenous changes in neighborhood composition, not that restaurant availability is driving neighborhood change."
Overall, gentrification, according to the paper says, is "strongly associated" with increases in the numbers of grocery stores, cafes, restaurants, and bars.
Source: "After a Starbucks Opens in Town, Housing Prices Tend to Rise, Harvard Study Finds," CNBC (Sept. 4, 2018)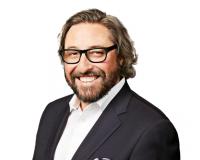 Thank you for taking part in the Halo experience. Our plan is simple--Learn--Work--Share. This is the motto we use when serving our clients, our agents, and most importantly our community. ....