50 Free Things To Do In Dallas By Chastin Miller
Courtesy of Chastin Miller
Whether you're a current resident of Dallas or you are new to the area, there's always something to do. Guess what, there are lots of free things that happen in and out of the city. Take a look at the list below for free things to do in the city.

Dallas Museum of Art Enrich yourself with artwork from around the globe!
717 North Harwood St, Dallas, TX | www.dma.org
Cedar Ridge Preserve Get out and commune with nature, man.
7171 Mountain Creek Pkwy, Dallas, TX | www.audubondallas.org
Klyde Warren Park Ping-pong, putt-putt, fresh air and family fun.
2012 Woodall Rodgers Fwy, Ste. 403, Dallas, TX
Main Street Garden Park It's like nature, but with less bugs — right in the heart of Downtown Dallas.
1902 Main St, Dallas, TX |www.mainstreetgarden.org
Katy Trail & Katy Trail Ice House
Hit the trail, then hit the icehouse.
3127 Routh St, Dallas, TX | www.katytraildallas.org
White Rock Lake Take in the view of Downtown Dallas from the water's side.
Northeast Dallas, TX | www.whiterocklake.org
Perot Museum of Nature & Science There's tons of hands-on entertainment for the kids at this science wonderland.
2201 North Field St, Dallas, TX | www.perotmuseum.org
Pegasus Plaza Enjoy the fountains in the shadow of the Pegasus, the symbol of Dallas and the Plaza's namesake.
Main at Akard St, Dallas, TX | (214) 428-5555
Reverchon Park Shoot some hoops, do some yoga, or just enjoy the scenery!
3505 Maple Ave, Dallas, TX | www.reverchonparkfriends.com
Dallas Farmers Market How often can you truly know where your food comes from?
1010 South Pearl Expwy, Dallas, TX |www.dallasfarmersmarket.org
JFK Memorial and Dealy Plaza Museum The President's life and death left a mark on Dallas. The museum chronicles the events surrounding his assassination.
411 Elm St, Dallas, TX | www.jfk.org
Thanks-Giving Square Enjoy the dazzling stained glass and unifying atmosphere.
1627 Pacific Ave, Dallas, TX | www.thanksgiving.org
M-Line Trolley Tired of walking? Take a load off and ride the vintage trolleys!
Visit www.mata.org for schedules and a route map. www.mata.org
D-Link Trolleys not your thing? Explore downtown on a bus instead!
Visit www.dart.org/dlink for schedules and a route map. www.dart.org
The Buckeye Trail Hike over the river and through the woods!
7000 Bexar St, Dallas, TX | www.texasbuckeyetrail.org
Grapevine Festivals Grapefest and Chocolatefest are just two of many!
Grapevine, TX | www.grapevinetexasusa.com
Bonnie Parker's Grave Clyde's grave is on private property, but you can visit Bonnie.
9718 Webb Chapel Rd, Dallas, TX | www.roadsideamerica.com
Greenville St. Patrick's Day Parade Get Irish with the largest St. Patrick's Day parade in the southwest.
Greenville Ave, Dallas, TX | www.dallasstpatricksparade.com
Bishop Arts District Appreciate some art, or just peruse the boutiques!
419 N Bishop Ave, TX |www.bishopartsdistrict.com
Dallas Arts District Can't get enough of the arts? Here's another art district.
750 North St. Paul St #1150, Dallas, TX |www.thedallasartsdistrict.org
Fountain Place This place has some fountains — awesome ones.
3505 Maple Ave, Dallas, TX | www.fountainplace.com
Great Trinity Forest Overlooks Just a few minutes from downtown, the views are stunning.
Dallas, TX | www.dfwurbanwildlife.com
Yoga at HG Sply Co. Center yourself while taking in the view from a rooftop patio.
2008 Greenville Ave, Dallas, TX | (469) 334-0896
Deep Ellum Check out the crazy statues and graffiti art!
Dallas, TX | www.deepellumtexas.com
Founders' Plaza at DFW International Airport Aviation enthusiasts and families alike visit the observation
area to watch the air traffic.
3200 E Airfield Dr, DFW Airport, TX | www.dfwairport.com
Outdoor Events at Annette Strauss Square Bring a chair and a blanket, and enjoy the show!
2389 Flora St, Dallas, TX | www.attpac.org
Freedman's Cemetery and Memorial This memorial honors freed slaves who lived in the cultural,
social and economic center of the African-American community in early Texas.
N Central Expy & Calvary Dr., Dallas, TX | (214) 670-3284
Four Corners Brewery Free beer! What are you waiting for?
423 Singleton Blvd Dallas, TX |www.fcbrewing.com
Pioneer Plaza Cattle Drive Texas history lives on in this commemoration of Texas cattle drives from the "olden" days.
Corner of Griffin and Young St, Dallas, TX | (214) 953-1184
Oak Cliff Nature Reserve Yet another great location to take in the beauty of Dallas!
2875 Pierce St, Dallas, TX | www.texaslandconservancy.org
Lakeside Park Gorgeous landscaping and un-bear-ably adorable teddy statues.
4601 Lakeside Dr, Dallas, TX | www.hptx.org/
The Art Garden Check out the sculptures in the shade of the old oaks.
1717 N. Harwood St, Dallas, TX | (214) 922-1200
Historic Homes on Swiss Avenue Take a walk through history!
Swiss Ave, Dallas, TX | www.sahd.org
Shows at Good Records Rock on with a free show, brother!
1808 Lower Greenville Ave, Dallas, TX | www.goodrecords.com
Mustangs at Las Colinas Wild and free, the Texas spirit is embodied within these bronze equines!
5221 North O'Connor Rd #110E, Irving, TX
Skyline View From Chase Tower The view from this iconic Dallas building simply rocks!
Texas Commerce Tower, 2200 Ross Ave | www.chasetowerdallas.com
Trinity River Audubon Center Yet another testament to the beauty of Dallas! Take a hike or ride a bike, and experience
nature only 10 minutes from downtown Dallas!
6500 Great Trinity Forest Way, Dallas, TX |www.trinityriver.audubon.org
Belo Garden Another relaxing slice of nature in Downtown Dallas.
1014 Main St, Dallas, TX
Disc Golf at BB Owen Park One of the best disc golf courses in Dallas!
9774-9810 Plano Rd, Dallas, TX
Nasher Sculpture Center Check out awesome modern/contemporary sculptures for free on the first Saturday of every month!
2001 Flora St, Dallas, TX | www.nashersculpturecenter.org
Santa Fe Trail This scenic trail runs between White Rock Lake, Deep Ellum and Fair Park.
Hill Ave, Dallas TX | www.friendsofsantafetrail.org
Taste of Dallas Festival Do you really need a reason to stuff your face at a free festival?
Contact Billy McEntee for more information: [email protected]
Fair Park, Dallas TX | www.tasteofdallas.org
Deep Ellum Arts Festival More than 200 decorative and visual artists make this the biggest free art festival in Dallas!
2800 Main St, Dallas, TX | www.deepellumartsfestival.com
Margaret Hunt Hill Bridge You can see this iconic part of the Trinity River corridor from Trinity Groves.
425 Bedford St, Dallas, TX | www.mhhbridgecelebration.com
Belo Mansion Weddings and other events are held here, but the architecture alone is worth the visit!
2101 Ross Ave, Dallas, TX | www.belomansion.com
George W. Bush Presidential Library Learn more about the life and career of our 43rd President and the presidency
throughout history.
2943 SMU Boulevard, Dallas, TX
www.georgewbushlibrary.smu.edu
Bath House Cultural Center Art and live music on the shores of White Rock Lake!
521 East Lawther Drive, Dallas, TX | www.dallasculture.org
Blues, Bandits & BBQ at Oak Cliff The musicians may have the blues, but your wallet sure won't at this free festival!
North Oak Cliff, Dallas, TX | www.gooakcliff.org
Giant Jenga at Barcadia A supersized game of Jenga! What's not to love?
1917 N. Henderson Ave, Dallas, TX | www.barcadiabars.com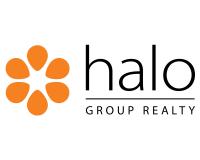 Author:
HGR LEADS
Phone:
214-239-1889
Dated:
February 27th 2015
Views:
1,150
About HGR: ...