52 Weeks To An Organized Home
Selling a Home, or even the thought of selling a home in this fast-moving North Texas market can strike fear in many.
While the thought of making a large profit can certainly leave you dreaming of dollar signs, the looming thought of the large "to-do" list can seem so overwhelming that you may put off moving for the simple fact that you feel you have "too much to do" before you even put your home "on" the market. Or, you may feel you're ready....or can wave your magic wand and get the home on the market in a week (then along come the kids, the dogs, the utterly insane sports schedules, school pick-ups and work meetings) then you realize your time ran out quicker than you thought. Maybe you even thought your home was ready to put on the market....then after looking through MLS listings, you realize your house just does not stack up to the competition in the way it currently presents itself. DO NOT FEAR. :) Your local Realtor- (moi') has a plan for everything ;-)
Ask Me How Much You Can Net On The Sale Of Your Home!
OR...perhaps you don't want to put your home on the market "this" summer...but after hearing about how much profit your friends / neighbors made on the recent sale of "their" home, you are certainly considering it! Below is a step-by-step 52-Week Plan to Get Your Home Organized without feeling pressed for time or in a rush. (Don't forget to get your important documents organized and locked away as well!). This will also give those of you who need it time to work on any financial or credit goals (such as saving for your down-payment!). In a year, you will look back realizing how stress-free the process truly was! (You may find this a great list to also go through if you "are" in a pinch on time and want an organized way to go about your projects that will keep you on track. Simply Combine a designated number of items per week). Ready?!
Week 1: Kitchen Counters and Sink (Find a Home for Those Appliances on the Counter / Put away!). The More Counterspace You See, the Larger the Kitchen Will Seem
Week 2: Kitchen Cabinets and Drawers
Week 3: Pantry and Food Storage
Week 4: Refrigerator and Freezer
Week 5: Recipes
Week 6: Recycling / Trash Cans
Week 7: Meal Planning / Grocery Shopping (If you haven't tried Amazon Fresh for Grocery Delivery, it's Amazing-Saves Time and Usually Money, AND You Can Get Your Groceries Within the Hour. In my own home, we have began picking out meals each week via pinterest, then making the grocery list via Amazon Fresh. When you see you are running low on an item, simply add it to your "cart" then check out on your designated "shopping" day each week.
Week 8: Laundry Room (Get Trendy / Cute Baskets to House Detergent Bottles / Bags)
Week 9: Laundry Schedule
Week 10: Cleaning Schedule
Week 11: Garage
Week 12: Attic
Week 13: Addresses and Contact Info
Week 14: Mail
Week 15: Bills
Week 16: Magazines and NewsPapers (Get Storage Containers / Donate the Old to Shelters or Neighborhood Transitional Housing).
Week 17: Passwords / Manuals / Warranties
Week 18: Clean Out that "Junk Drawer" ;-) Replace it with Warranties.
Week 19: Home Office (File Away Papers / Declutter)
Week 20: Get Frames for Photos that Have Piled Up
Week 21: Email and Digital Information
Week 22: Bathroom (Update Fixtures if Needed, Throw on a Coat of Fresh Paint)
Week 23: Makeup / Cosmetics (Throw out Old / Buy Organizers for Under the Cabinet Storage)
Week 24: Linen Closet (Buy New, Fresh Towels)
Week 25: Master Bedroom Closet (Organize and Color Coordinate so that your lighter colors are closest to the closet entrance, darker colors in back--a little trick to make your closet appear larger).
Week 26: Master Bedroom (Buy Area Rug /Bedside lamps if needed)
Week 27: Jewelry / Accessories (Organizers!)
Week 28: Shoes!
Week 29: Kids or Guest-Bedroom Closets
Week 30: New Pet Bowls / Bedding
Week 31: Toys and Games
Week 32: Entryway / Mud Room
Week 33: Living Room / Family Room
Week 34: Dining and Entertaining
Week 35: Crafts / Books
Week 36: First Aid Kit / Emergency Preparedness / Organize Medications
Week 37: Handbags
Week 38: CD's / DVD's
Week 39: Holiday Decor / Holiday Decor Closet or Attic
Week 40: Business Cards
Week 41: Decorate Storage or Baskets for Extra Blankets / Throws / Remotes
Week 42: Front Yard-New Mulch, Seasonal Flowers, Color Framing Door
Week 43: Back Yard-Tidy Furniture / Add Decor Items / Outdoor Rug / Mulch / Fresh Plants and / or Flowers. Sod if needed.
Week 44: Put a Fresh Coat of Paint on the Front Door!
Week 45: Regrout Guest Baths / Floor If Needed
Week 46: Regrout Master Bath / Floor if Needed
Week 47: Regrout Kitchen Floor if Needed
Week 48: Buy a Colorful Wreath for the Front Door
Week 49: Dust all Blinds in Home
Week 50: Clean All Windows Inside and Out!
Week 51: Clean Baseboards / Touch Up Paint or Repaint All / Touch Up all Doors
Week 52: Replace Any and All Burned Out Light Bulbs
This may seem like a lot of work, but the difference is in the details and even in a market with low inventory, you still want to sell your home at the highest price in your neighborhood, right? (Right!!). Now....Contact Your Realtor for Your Pre-Listing / Pre-Staging Appointment!
___________________________________________________
Amy S. Arey, Realtor | Halo Group Realty, LLC | 214.901.1341-Cell
www.Aarey.HaloAgent.com / Connect with Me on LinkedIn!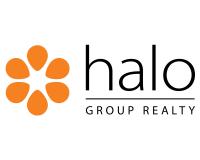 Author:
HGR LEADS
Phone:
214-239-1889
Dated:
May 2nd 2017
Views:
336
About HGR: ...