7 Most Common Mistakes First Time Home Buyers Make
1. Not working with a Realtor

It's true you don't need a Realtor to buy a house – but before disregarding the importance of a buyer's agent, understand that the seller's agent has his or her client's best interest in mind, not yours. If you knew someone going to court, would you suggest for him or her to get counsel from the opposing party's lawyer?

A buyer's agent can guide you in the right direction, help negotiate your bid, counter an offer, and organize the closing process. And since the seller pays both agents' commissions, it only makes sense to have an agent on your side.


2. Falling in love at first sight

Don't get so attached that you buy with your heart and not your head. Yes, the purchase of a home is an emotional transaction, but be careful. Getting too emotionally attached can set you up to spend more than you can afford. Prioritizing what's important to you will lead to a more levelheaded decision making process.

Make a list of the most important qualities, whether you want a certain school district, updated bathrooms, a backyard, etc. Then figure out what you aren't willing to give up. You won't find the perfect home that meets your entire list so narrowing it down to what matters most can help you through your search process.


3. Skipping home inspection


Once an offer has been accepted, you should have the home inspected by a licensed home inspector. As a homeowner, you will become your own landlord. It's critical to know the condition of the home you are buying and will help you budget for any potential repairs down the road.


4. Not getting a mortgage pre-qualification

Looking for a house without speaking to a lender first is like going shopping without knowing how much is in your bank account.

Yes, it is a lot more fun to look at houses than sitting in a banker's office talking about your finances, but what the bank is willing to lend you and what you think you can afford may not match up. Getting pre-qualified will save everyone time down the road, and it will also save you from some potential hear ache if you fall in love with a home only to find out you do not qualify to purchase it. If you get pre-qualified first you will be more likely to make a financial decision vs. an emotional decision.


5. Forgetting about added costs


When you become a homeowner, you may also take on other bills, such as property taxes and insurance, homeowner association fee's, or lawn care. These bills could add up quickly and have a bigger impact on your budget than what you may have been expecting.

Ask the homeowners about their average utility costs and property taxes, get a homeowner's insurance quote and budget about one percent of the home's purchase price for annual maintenance. Then run the numbers to see if you can afford the home.


6. Not comparing mortgage quotes


Just because you have worked with one lender, or gotten pre-approved by them, doesn't mean you have to stick with them. In fact, to get the best loan terms, you should shop around.
7. Low balling your offer

We know we are living in a seller's market. If a house has multiple offers on it, or if you are offering below market value, it might cause you to lose the house. Bid and negotiate accordingly.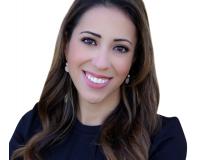 Author:
Tarsis Matamoros
Phone:
972-955-6654
Dated:
March 9th 2017
Views:
2,400
About Tarsis: I understand the purchase or sale of a home is one of the biggest decisions someone can make. As a ...