An Increase In Inventory May Help Slow National Home Price Increases
Housing inventory and price growth are interrelated. Many areas of the country are experiencing a rise in home prices due to inventory shortage. In April, 2.29 million homes were available for sale, a 5.9 month supply at the current sales pace. This is a 16.8 percent improvement over March and a 6.5 percent increase over April 2013. Improving levels of inventory, along with an increase in new-home construction, will help with housing affordability.

Home Prices Still Rising
But buyers who expect prices to drop to post-recession levels are in for a disappointment; April home prices rose 5.2 percent from a year ago, with the median existing-home price reaching $201,700. NAR economists expect home prices to rise more gradually over the coming year, due to improving inventory. Prices were highest in the West, where the median home price rose 9.7 percent year-over-year. The Midwest also recorded higher sales prices; the median price rose 5.8 percent over last year. In the South, prices climbed 3.2 percent. The only region to post a decline in sales prices was the Northeast; the median price dropped 0.4 percent year-over-year.

Homes Selling Faster
April was the fourth month in a row where properties sold faster than the month before. In April, four out of 10 homes took less than a month to sell, with most of those homes being well-presented and priced right. Short sales and foreclosures took longer to find their buyers, with a median time on the market of 96 days and 56 days, respectively. Non-distressed traditional sales sold in only 45 days. For all homes, the median time on the market in April was 48 days, a drop from 55 days in March.

More Sold Signs
Month-over-month sales for existing homes increased in April. April's seasonally adjusted annual sales rate of 4.65 million is 1.3 percent higher than a month earlier; it is, however, 6.8 percent lower than at the same time last year. Regionally, the Northeast saw little change from March to April, though sales were 6.3 percent below last year. Sales in the South rose by 1.0 percent, with a year-over-year drop of 3.5 percent. In the West sales rose 4.9 percent from March, but declined 10.0 percent year-over-year. The Midwest was the only region to see sales drop; sales fell 1.0 percent month-over-month, and 9.6 percent year-over-year. After a slow first quarter, sales are picking up in most regions of the country. And economists with the National Association of Realtors expect sales to continue to rise throughout the remaining three quarters.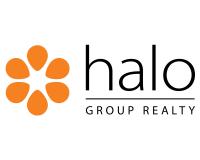 Author:
HGR LEADS
Phone:
214-239-1889
Dated:
July 9th 2014
Views:
971
About HGR: ...