Crapo JohnsonSeek To Kill GSEs
Crapo and Johnson are looking to recreate a new agency that looks and operates pretty much just like Fannie Mae and Freddie Mac to replace the existing Fannie Mae and Freddie Mac. Why is it so difficult for the toads on the Hill to understand that if they simply take the GSE's out of conservatorship everything is fixed? The GSE's have been reformed already and they are making a ton of money based on a very high quality book of business. What's wrong with that?Well there must be something really really wrong with making a bunch of money on the highest quality business the GSE's have ever had in their existence because that's what they all seem to want to do over there in DC. Can you please tell us your thoughts on this. Are we over here at the Post just crazy? Tell us what you think about it all in the comments down below. Watch the show to see how crazy the notion is that they're working on. They're basically saying to tear down the GSE's and form the FMIC – The Federal Mortgage Insurance Corporation, which will do what the GSE's are already doing. Sorry, just seems like a big waste of time and money to us. Just take them out of conservatorship.Hopefully one of our representatives will "get it" and start campaigning the truth, which is that the GSE's are already reformed and need to be taken out of conservatorship and their profits need to go toward paying the balance of their bailout, and the stock needs to be restored to the stock holders. D – O – N – E.
Hey don't miss the Listing Booster webinar tomorrow! Guys, the purchase business results of Listing Booster is off the charts. You have to get in quick because loan officers are gobbling up the real estate agents out there and if you don't get in now, your agents will be working with someone else very soon! You can CLICK HERE to register.
Have a great day.Frank and Brian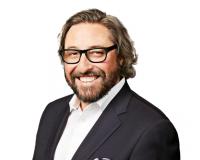 Thank you for taking part in the Halo experience. Our plan is simple--Learn--Work--Share. This is the motto we use when serving our clients, our agents, and most importantly our community. ....