The Federal Reserve just wrapped up its two-day Federal Open Market Committee (FOMC) meeting.As expected, the Fed kept its benchmark rate unchanged at low levels (between 0% and 0.25% ), and it tapered quantitative easing (QE) by another $10 billion.Under QE, monthly purchases of mortgage-backed securities will be reduced to $20 billion from $25 billion and purchases of Treasuries will be reduced to $25 billion from $30 billion.QE has been the Fed's extraordinary effort to keep interest rates low and lending markets loose by pumping cash into the economy via bond purchases."[G]rowth in economic activity has picked up recently, after having slowed sharply during the winter in part because of adverse weather conditions," said the FOMC.
"Describing the slowing as "sharp" was likely a nod to the Q1 GDP report that came in below expectations," said Barclays' Michael Gapen. Earlier today, we learned that GDP growth decelerated to just 0.1% in Q1 from 2.6% in Q4.


Read more: http://www.businessinsider.com/fomc-statement-april-2014-2014-4#ixzz30PFNMZs9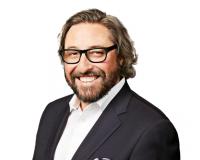 Thank you for taking part in the Halo experience. Our plan is simple--Learn--Work--Share. This is the motto we use when serving our clients, our agents, and most importantly our community. ....